Driving Results with our Savvy Media Team
In theory, marketing is simple; success boils down to connecting brands with the people who love them. In practice, it's often a challenging and frustrating process. With ever-expanding technology creating a constant splintering of marketing functions, it can be hard for businesses and agencies alike to know how to get their messages seen, heard and felt by the people most suited to receive them. As an advertising agency driven by innovation, that's a riddle that OBI Creative, and our media team, love solving.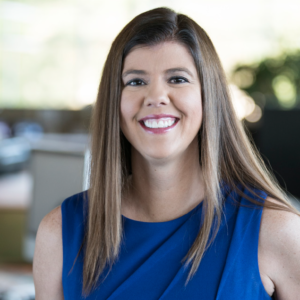 With 20 years of consumer packaged goods, corporate marketing and branding experience under her belt, MediaSpark founder and OBI Creative media strategist, planner and buyer Patsy Sumner leads our efforts to connect the right message to the right people at the right time. "Our focus is to bring a fresh, integrated approach to media strategy and Patsy helps us do that extremely well," says Ann Pedersen, OBI Director of Marketing and Communication Strategy.
Coffee in Hand, Questions in Mind
There are three things we've come to expect from Patsy Sumner and her talented team – a piping hot cup of really good coffee; an endless stream of really good questions; and a track record of rave results. While our creative team helps clients craft the perfect message to connect with their ideal audiences, Patsy works to determine where those audiences are and how to reach them in the most cost-effective way possible. "Andrea, myself and our team show businesses where to place their messages so that their customers can find them," says Patsy. "Andrea unearths those golden nuggets within the data that take media campaign performance to the next level."
The 'Andrea' that Patsy speaks of is her sister in crime and MediaSpark cohort, Andrea Brendis, whose experience in media planning and buying crosses all channels from traditional to digital to the latest possibilities in mobile and in-app targeting. "Because of her experience, Andrea understands the best possible way to get the most targeted messaging out," says Patsy. "Not only does she draw on her previous life representing a national media agency to negotiate the best placement deals for clients, once a campaign is in play, she leads our efforts to track, monitor and tweak placements for superior campaign performance."
Excellence on Any Budget
Like us, Patsy is used to having brands and business owners tell her they need her to stretch their marketing dollars to have maximum impact. She helps us achieve client objectives every time on every budget. Together, our four-step process of Identifying Audiences; Understanding Their Interests; Matching Media to Behavior; and Continual Optimization has helped nonprofits like the Nebraska Humane Society and Nebraska CASA see incredible success in getting their messages out and their marketing goals met. Those two organizations alone saw donations uptick 11.4% and volunteer submissions rise 700% respectively, after our media campaigns.
We ensure campaign results aren't wasted by helping clients follow through on awareness-generating campaigns with reminders to ensure product quality stays high and customer service remains satisfying.
Whether you've been doing your marketing in-house for years or are looking for an agency capable of taking your marketing efforts to the next level, OBI Creative is ready and able to assist you.
What possibility can we help you capitalize on today?