What's Hot in Email Design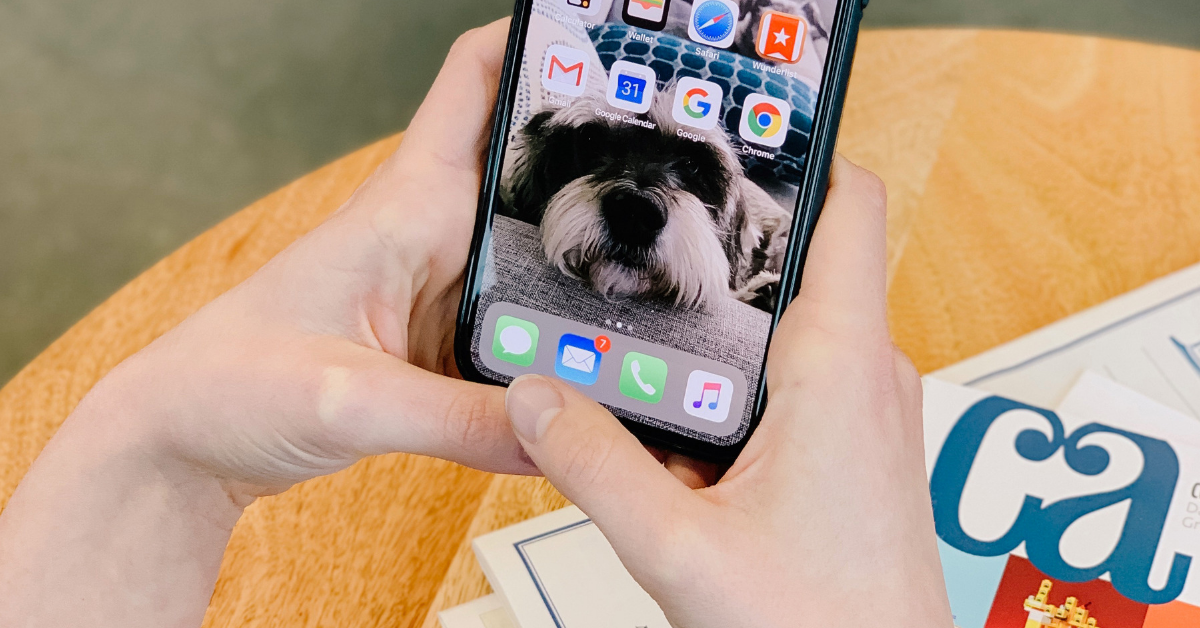 Flipping through the channels the other day, I caught You've Got Mail on TV. It's funny how much has changed about how we use email (and buy books) in the past 20 years.
Somehow, AOL Mail is still a thing while big box bookstores are largely an institution of the past.
Much has changed about email design in the past 20 months, let alone 20 years. Many days, it feels like change is the only constant when it comes to email.
At OBI, we don't fear change. We embrace it. Creatively, change is exciting because it allows room to try new and fun ways of capturing attention and engaging people through email.
Here are some of the creative trends we're seeing in email design.
Making Email Into Mailable Microsites
We've long thought of emails as digital mail. Technology is breaking that mindset. Creative applications of programming trends translate into rethinking email as less mail and more microsite.
In the 'email as microsite' approach, people can search for what they want in the email itself, without clicking away to a website.
Imagine you're a retailer with a long ad you want to email out to customers. While the email is loaded with steals and deals, recipients will have to scroll through a long way to see them all. Scrolling isn't all bad but in this case, where there's lots of information and images, it could hurt your click-through rate.
So, you ditch the long scroll format for a carousel approach. One screen of deals fills the email body. Clickable tabs move viewers through your deals in a horizontal fashion.
Before
After
See the difference?
Securing More Opens with Subject Lines
We know that getting someone to open an email is more than half the battle. That battle is more difficult for marketers, according to research from HubSpot.
Of all the industries analyzed, Marketing and Advertising companies have the lowest email open rates at 25 percent. The average open rate for all industries is 37 percent.
Compelling subject lines can improve your open rate. Best practices suggest these tips for generating great subject lines:
Get personal

— include the recipient's first name in the subject line

Experiment with emojis

— subject lines with them have higher open rates

Alternate your best one-liners

— A/B test your subject lines to find the most effective option

Try transactional emails

— let actions a user takes on your website trigger a follow-up email; for example, if someone browses a service or product on your site but fails to request more info, send them a follow-up email related to what they looked at.
A Few Good Emails
We asked Sarah Whipkey, OBI Creative Director of Copy, for a few subject lines that caught her eye. Here are a few she opened:
Fa-la-la-la-lovely (Anthropologie Gift Guide)
Guests coming? You got this (World Market Holiday Hostess Tips)
Ask me if I like cheese (Daily Skimm)
These emails work because they follow email subject line best practices. They:
Treat the subject line as the introduction to your email content

Use emotional words or symbols

Avoid spammy language

Are the right length (17-24 characters and 3-6 words)

Convey a sense of mystery or intrigue
Writing subject lines that get more opens is tough, but not impossible. Coschedule developed a subject line tool to tell you how yours matches up against the best of the best.
Getting Creative With GIFs
'Less is more' is a trend that doesn't seem to be going away any time soon. As attention spans plummet and inboxes flood with content, minimalistic design becomes more important. GIFs can be a great way to capture attention and drive clicks.
Email Monks released a comprehensive infographic about creative trends in email design that mentioned the impact keyframe animation and cinemagraphs can make on GIFs in email.
Keyframe animation makes GIFs smoother (like butter), melting away annoying frame changes. It also allows linear and parallel movement that should catch viewers' attention right away.
Cinemagraphs are technically static plus moving GIFs. They're so convincing that they make viewers believe they're watching a looped video instead of a GIF.
Breaking up Blocks
Other creative trends in email design include interesting ways to break up blocks of text in emails.
We may need to stop thinking of email as newspapers. Jackie Roberts of Envato suggests that people are willing to scroll. Parallax design, innovative interactive elements and minimalist design are all driving that trend, according to Roberts.
People spend so much time on their phones now that scrolling is expected. Marketers should, therefore, think of how to use the scroll in fun and interesting ways. Like J.Crew did with this single, building image and hardly any text.
Beyond minimalism, the unexpected can be successful in email design. Try to think outside the box to come up with a design that will deliver a delightful surprise to recipients. Maybe it's an email that looks like a text chain or an animated poster.
How to Apply Creative Trends in Email Design to Your Strategy
Your brand is unique so figuring out exactly how to apply these creative trends in email design to your strategy may take some time. It will definitely take some thought.
Remember what we've been preaching all year long: creative must be grounded in research and strategy to be effective.
Do you want to be more effective with your email marketing campaigns? Here's how:
Conduct research.
Develop an email marketing strategy based on that research.
Get creative.
See results.
That's the formula we follow at OBI because we know it works.
Feeling overwhelmed? Ring in the New Year with research. It's not too early to get on OBI's radar. Connect with us now about your marketing challenges and opportunities. We'd love to help.
---
Brand loyalty is dead.
Why is brand loyalty dying? Learn how to use the Law of Attraction to turn up and tune in the brands you manage.