Facebook Campaign Achieves Stunning Results for ABDN
Unsung heroes of an American pastime, the American Beer Distributors of Nebraska (ABDN) keep store shelves stocked with an increasingly endless variety of malt beverages. Seeking help to promote the benefits they provide to consumers and craft breweries, ABDN partnered with us to conduct a Facebook Advertising campaign. We formed a strategy, identified goals, created targeting options and ad placements and set a budget. After creating campaign assets, which included graphics and copy, we performed an A/B test of two ads. Within 3 weeks, we exceeded our goal of 600 new Facebook page likes (671 likes), reaching 24,261 people and boosted page visits and post engagement by 8,350% and 1,060%, respectively.
The campaign effectively drove people to ABDN's website; KeeptheBeerMoving.org saw an increase in sessions by 386%; an increase in users by 460%; and an increase in pageviews by 490%.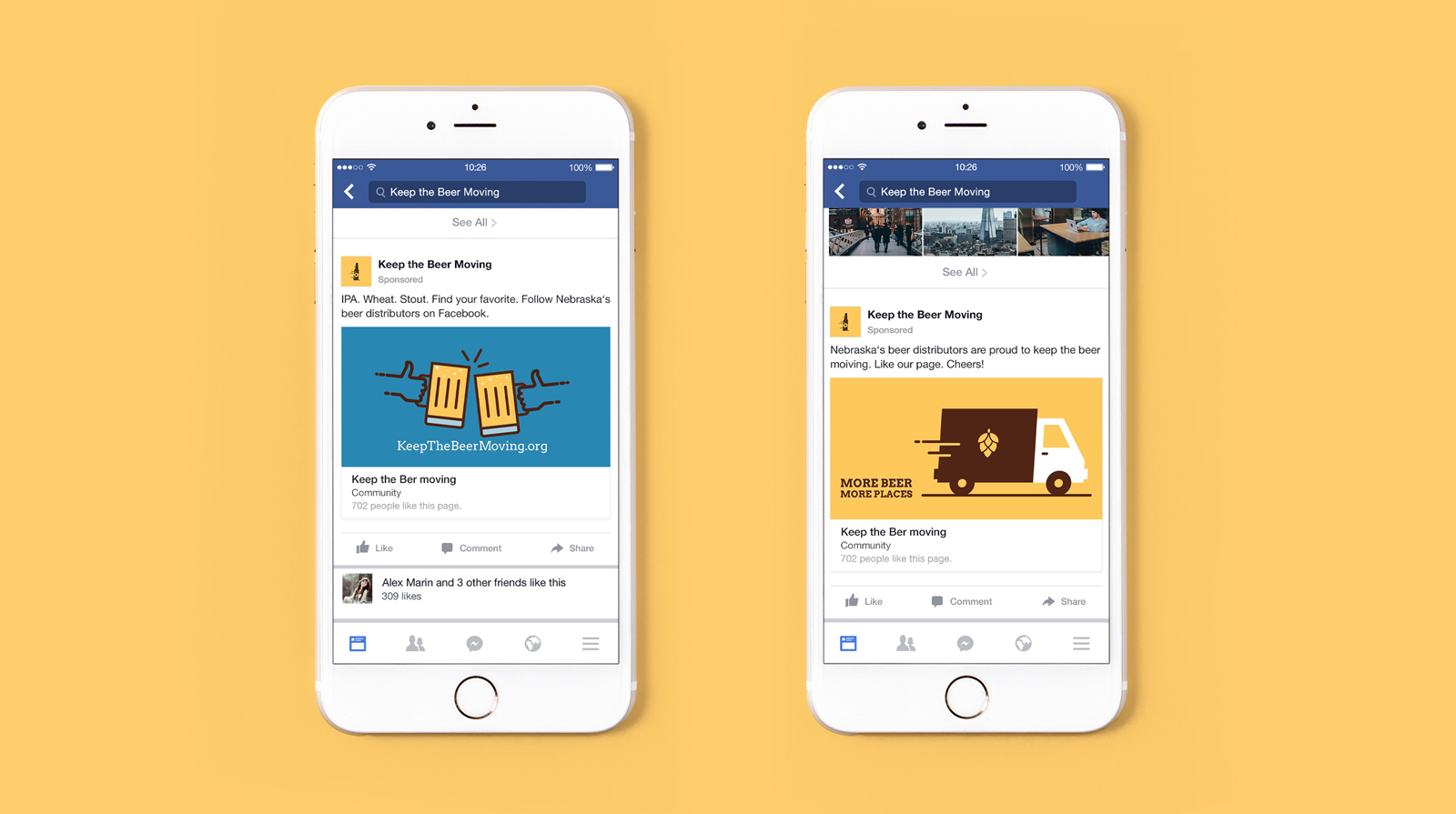 Facebook Ad Campaign Results
Duration: 3 weeks
24,261 people reached; 671 likes; +8,350% page visits; +1,060% post engagement; +460% website users; +490% pageviews