3 Awesome Marketing Analytics Tools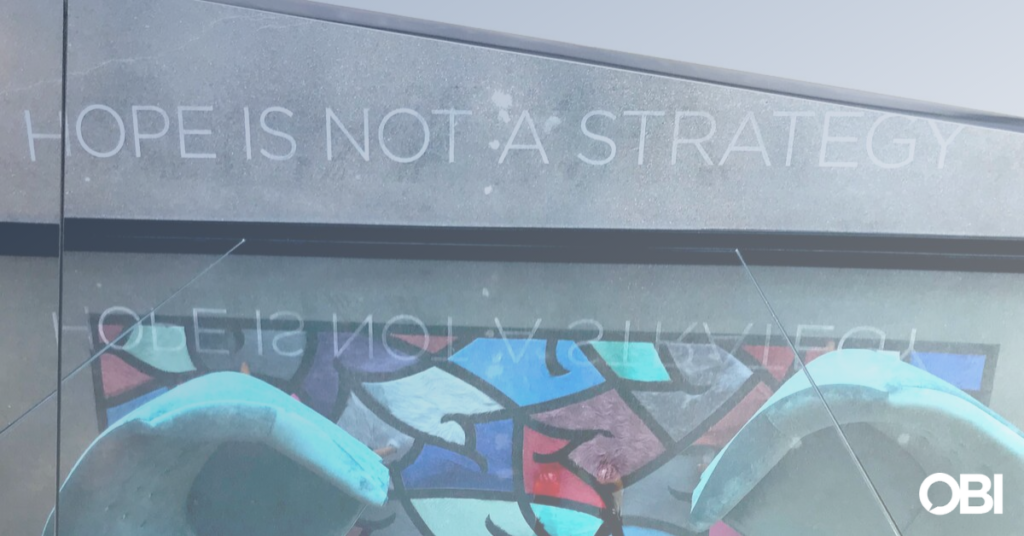 Data matters.
As marketers, we know this, but do we practice it? Do we rely on data for our campaign strategies or do we continually return to the well of our own intuition?
Our intuition can be good. We shouldn't ignore it. Nor should we make it a substitute for real, hard facts. As we've talked about before, hope is not a strategy. Effective campaigns are fueled by strategies informed by research (a.k.a. data).
The same is true for websites.
Revenue and lead-generating websites are made and kept that way by sound marketing analytics techniques. You can't improve and refine your website performance without regularly using the best marketing analytics tools.
From Crazy Egg and Chartbeat to Matomo and Mixpanel, there are plenty of solid marketing analytics tools available. Today, we're going to talk just a bit about three of our favorite web analytics tools:
Google Analytics

Kissmetrics

SEMrush
Three of the Best Marketing Analytics Tools
If you aren't currently using any web analytics tools to monitor the activity on and traffic to your site, these three are a great place to start.
1. Google Analytics
When it comes to marketing analytics tools, Google Analytics is the best. Really, it's the gold standard for web analytics. Not only is it easy to use and totally customizable, but it's also free.
Google Analytics lets you collect data on your website visitors, such as where they're accessing your site from, what kind of devices they're using and how old they are. Plus, since Google Analytics is so widely used, it is usually pretty easy to integrate with other applications.
Unless you are a massive organization, you will most likely be able to use Google Analytics for free and get all of the basic information you need to refine your website to make it more lucrative.
Just a few of the things you can use Google Analytics to determine include:
How many people are on your site at any given moment in time

Who has visited your site recently

How many repeat visitors you have

How people are getting to your site (e.g., ads, social media, email, etc.)

Which pages are your most popular

What your bounce rate is

The average time someone spends viewing a page on your site (or your site overall)
One of the most valuable features of Google Analytics for marketers is its ability to show you at a glance how your website or paid ad campaign is performing. Armed with that instant information, you can quickly make adjustments as needed.
Custom dashboards make it easy for you to display the data with which you are most concerned. Overall, whether you are an advanced user of web analytics tools or brand new to this data-driven world, you can use Google Analytics to monitor and improve the performance of your website.
If you're looking for a deep dive with screenshots of how to drill down within Google Analytics and make it work for you, this article from TechRepublic is worth a read.
2. Kissmetrics
Unlike Google Analytics, Kissmetrics is not free. Plans start at $500 per month. So, what makes this marketing analytics tool worth the price tag? Kissmetrics' people-focus helps you gather data on your customers as they progress through your sales funnel.
It tracks individual visitors through multiple trips to your website, which is something that Google Analytics doesn't do.
That ability provides insight into your visitors' purchasing decisions.
Additionally, Kissmetrics has email marketing and automated email functionality built into its platform, making it easier for you to send automated leads based on what actions they take on your website.
Kissmetrics is designed to increase conversions, drive engagement and grow retention. As such, it is similar to and a competitor with another popular marketing engagement platform — Hubspot.
As a Hubspot-certified agency, we prefer the holistic nature of Hubspot because it allows us to implement, track and tweak our inbound marketing strategy in one spot, fast. It enables us to perform the various web analytics tasks we need to do each day in less time, giving us more time back in our busy days to deliver results for our clients.
3. SEMrush
We use SEMrush to perform social media and web audits; to conduct SEO keyword research and to identify opportunities for our clients to compete effectively for traffic. It's one of the best marketing analytics tools for all those tasks.
While SEMrush comes pre-loaded with SEO and PPC-tracking abilities, where it really shines is its keyword research and competitive analysis functionality.
You can use SEMrush to see which keywords your competitors are ranking for, which can inform your own SEO strategy. You can also use this powerful web analytics tool to find new keywords that you can rank for, irrespective of what your competitors are doing.
Unlike Google Analytics, SEMrush is not free. Plans start at $99.95 per month. If your needs are robust, you could expect to pay up to about $400 per month.
Depending on your usage, SEMrush could be a nice middle-ground for you between Google Analytics and Kissmetrics. Just remember that your work isn't over when you sign up for a web analytics tool; you have to use it on a regular basis to get value from it.
Beyond Marketing Analytics Tools — What are the Best Metrics to Track?
Having reviewed a few of the best marketing analytics tools, it's important to consider which metrics are most worth tracking. If you're using your website to generate leads and revenue, there are metrics related to conversion worth your attention. Those include:
Traffic sources –

monitor the number of direct visitors (people who type your website address directly into the browser); search visitors (people who come to your site based on a search term they typed into Google, Bing or Yahoo); and referral visitors (people who come to your site because it was mentioned on another website). All three matter and all three are worth breaking out in your tracking.



Conversion rates

– track sales or leads you are generating on your site from first-time visitors and repeat visitors separately so that you can analyze their behavior and refine your website experience accordingly.



Interactions

– track page views, time spent, comments made, reviews left and other actions visitors make on your website. Then, analyze each and think about how you can increase them.



Bounce rate

– track and minimize as much as possible. The bounce rate tells you how fast new visitors are leaving your site after landing on one page and not doing anything. The lower your bounce rate the better because it means people are finding your site relevant, interesting and engaging.
There's much more that could be said about web stats and which marketing analytics tools to use to track them. However, if you do even half of what has been laid out here, you'll be in better shape than many marketers.
The worst thing you could do right now is nothing.
The best thing you could do is to get back to the basics of inbound marketing.
Put into practice the principles we've been sharing on our blog all year long:
If all or any of that feels like more than you can handle, call us. Our talented team of storytellers, strategists and digital pros can help you track, measure and improve the performance of your website whether you have a dozen marketing analytics tools or none.
---
How to Connect with Your Customers Online: Your 8-Point Guide to Publishing Content That Converts
You may not realize it, but if you're a marketer, you're also a publisher. After strategizing and crafting content, your job is only half done. Website and digital services may feel like something that falls outside your wheelhouse as a marketer, but how and where we connect our content with the consumers and businesses who want it is essential to success. The Internet is your oyster and this free ebook will help you crack it!