OBI Associates Give the Most Precious Resource of All – Their Time
At OBI Creative, we believe an important part of being a responsible full service ad agency is giving back to the community we are privileged to support. In addition to donating at least 10 percent of our profits to community organizations like the Nebraska Humane Society, Habitat for Humanity, and CASA we give of the most important asset we have – our time. Many of our Account and Creative professionals serve on boards or volunteer our time to make a difference in ways that complement our passions, interests and areas of expertise.
This aspect of our corporate personality flows down from our CEO's personal passion for supporting businesses and nonprofit organizations with her time, ideas, and talents. OBI Creative CEO Mary Ann O'Brien has served on the boards of: the Omaha Chamber as chairperson of the Small Business Council for the Executive Committee; UNO Business School, Cabinet member; Creighton University's Business Ethics Alliance, Board Trustee; Boys Town Development Advisory Board member; FBI Alumni Association, member; United Way Women's Leadership Council, member; and Rescue Me Today, founding member. She nurtures the business community and its future leaders by sharing her knowledge through speaking engagements, which since early 2016 have included:
     

Bemis Center – Branding 101

     

Boys Town Panel Discussion

     

YP Summit speaker

     

2017 AMA Marketer of the Year presenter

     

Omaha Start-Up Week speaker on Angel Investing

     

AMA Hot Topic – The Future Fusion of Marketing and Technology

     

UNO Marketing Class speaker on Intro. to Integrated Marketing

     

Sales and Leadership Class at the 402 in Benson
Like-minded people tend to gather together, and that is exactly what has happened at OBI Creative. Here's a sampling of some of the organizations and causes to which our passionate team members choose to donate their time and talents.
Paul Berger
Account Director
We've already shared Paul's story about how working as an Account Director for Nebraska CASA turned into his volunteering with the organization to be a voice of a child in Nebraska's court system, but he also gives of his time to Habitat for Humanity and the Nebraska Humane Society as an Account Director for those clients.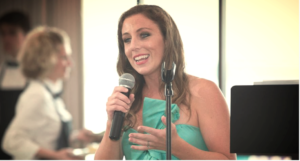 AnnMarie Fereday
Account Director
When AnnMarie is not working hard to exceed client expectations, she volunteers at her parish, where she serves as a cantor and sings at weddings and funerals. "For me," she says, "music is a creative outlet, a form of personal prayer and a way for me to share God's gift with others."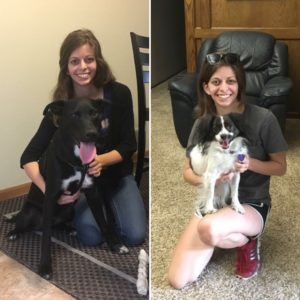 Sara Hinds
PR & Social Media Coordinator
When Sara isn't busy tracking down account details or walking projects up and down the hallways of OBI Creative for proofing, she walks (and loves) dogs as a volunteer for Muddy Paws Second Chance Rescue. She's been a foster parent to four dogs who have all gone on to loving homes. Sara also volunteers with Community 360, visiting older adults in nursing homes to provide much needed companionship and conversation; they benefit from Sara's bright and cheery personality, but she'll be quick to tell you she benefits just as much from spending time with them learning their stories.
Karisa Malchow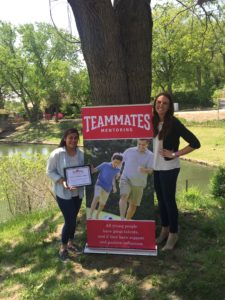 Account Director
Karisa carries her passion for sports and helping young people by volunteering as a Mentor with the Teammates Mentoring program. After eight years with the same mentee, Karisa is thrilled to continue their relationship through college where her mentee is now pursuing a nursing degree. "I love being in Teammates because of my relationship with her," she says. "She has grown so much and is doing incredible things. She will say it's because of me, but I know it isn't true. I just love being able to be her cheerleader and watch her grow!"
Joe Menaugh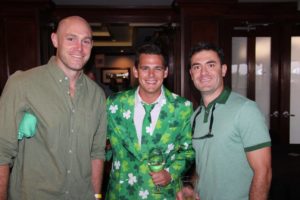 Account Manager
Joe Menaugh loves working with children through Project Harmony, which he feels sets the bar for child services and putting an end to child abuse. "The staff and facilities provide a single space to welcome children to help begin their healing and provide first-class advocates," he says. "I know the organization is doing everything they can do provide every service possible."
Ann Pedersen
Director of Strategic Communications
Ann Pedersen is a former board member of the Public Relations Society of Nebraska and serves as a Board Member for the Nebraska Coalition for Lifesaving Cures and the Spirit of Nebraska Girl Scouts; and on committees for the Omaha Press Club and the Omaha Women's Fund. "All of the organizations I support are different – one supports scientific research; another young women; the Press Club supports my profession and Women's Fund works to meet the needs women of all ages," she says. "I love the diversity, both of the people who benefit from the work we do, as well as the individuals with whom I serve."
What causes are you passionate about? Where do you choose to volunteer your time and talents? Do you prefer to work with businesses that give back?