OBI Creative expands O'Brien Voice of the Customer™ to include O'Brien Voice of the Employee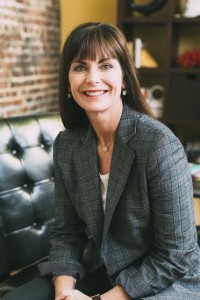 Following 15 years of successful research using the O'Brien Voice of the Customer (o.VOC™), developed by OBI Creative president and CEO Mary Ann O'Brien, the agency has expanded its research offerings to include the O'Brien Voice of the Employee (o.VOE).
The O'Brien Voice of the Customer, (o.VOC), is the study of the experience or interaction between a company and its customers from the customer perspective and the foundation for subsequent strategic communications and creative approach. This study includes experiencing the brand (secret shopping, product service inquiry, product usage), a customer survey and customer interviews. It is used by best in class brands such as Verizon, Advance Auto Parts, Gateway and Lenovo, throughout the globe to steer their strategic direction.
With deep experience executing research and brand strategy, OBI has always specialized in giving growing companies and organizations an intimate knowledge of their brands and delivering messaging that compels employees and clients alike to rally around potent brand promises. OBI's strategies are always rooted in customer understanding and are known for driving intended results. The o.VOE takes it a step further.
The newly executed O'Brien Voice of the Employee (o.VOE), is a study to understand, from an internal perspective, employee and key stakeholder brand perception, brand differentiators, and customer consideration drivers. Because OBI believes that brands are built from the inside out, this study includes employee surveys as well as key stakeholder interviews. The o.VOE defines the internal perception within an organization or business and compares those findings to those found in the O.VOC. OBI looks for gaps between the two audiences and uses those as the foundation to align the internal culture and all external strategic communications.
"Since developing the O'Brien Voice of the Customer, we have proven time and time again, the importance of looking at brands from the customer's point of view," said Mary Ann O'Brien, president and CEO of OBI Creative." With the launch of the O'Brien Voice of the Employee we want our clients to recognize that understanding their customers, requires them to understand their employees as well."
In addition to launching a new product in 2016, OBI Creative expanded its collection of award hardware, securing two gold awards at AIGA Nebraska's SHOW Exhibition, five PRSA Paper Anvil Awards, a gold MarCom Award and O maha Magazine's Best of Omaha 2016 Employer­Less than 100 Employees.
About OBI Creative
Founded in 2001 by Mary Ann O'Brien, OBI Creative is a research­based, innovation­-driven advertising, branding, marketing and communications firm, which focuses on the customer to determine motivations, behaviors and key consideration drivers. Armed with that knowledge, the award­winning OBI team aligns those motivations, with our clients' products and services, to provide actionable, marketing strategies, which drive intended results.