OBI Creative's New Account Manager Gets Ahead by Giving Back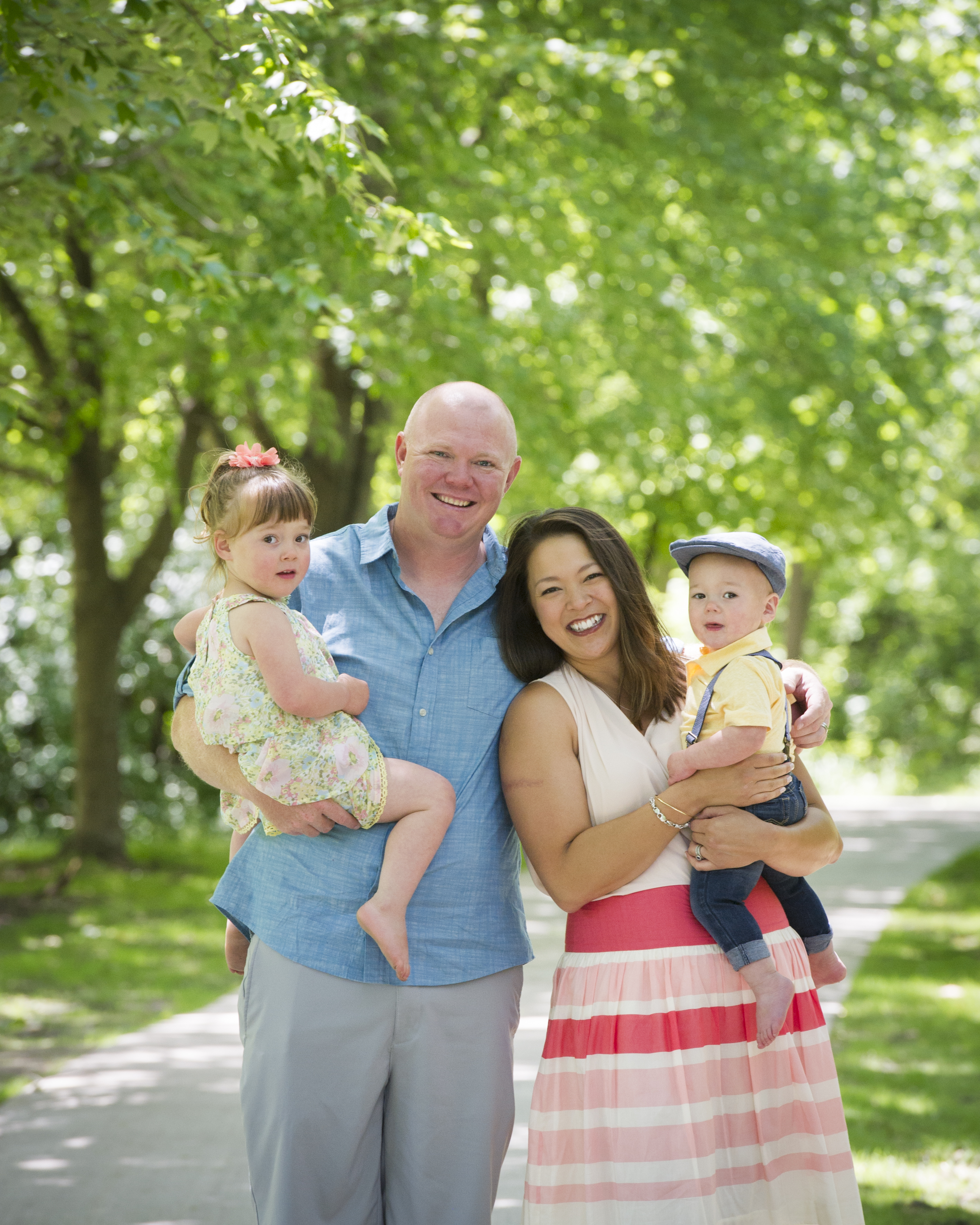 Tiffani Brendeland uses her commute into OBI Creative's Des Moines office to feed her interest in learning. She uses that time to listen to podcasts and audiobooks that nurture her passion for helping others. One look at Tiffani's LinkedIn profile shows that she believes it's important to help nonprofits amplify their work. That desire to uplift communities is part of what drew Tiffani to contribute her talents to OBI's account team.
Being an Account Manager is a natural fit for Tiffani, who thrives on helping our full service ad agency hum like a well-oiled machine. Creating scopes of work, writing briefs to inform our creative team of client needs/desires, and drafting emails and other correspondence to clients are all duties Tiffani performs with joy, understanding that these are the building blocks of maintaining healthy client relationships and steering successful projects to completion. These are duties Tiffani has honed over years of service in sales, media buying and project management at Love Scott & Associates, Bank of the West and Wells Fargo Financial.
While Tiffani is passionate about work, she's fully engaged in life outside of the office as well. Get to know Tiffani a bit better and see why we're excited to have this unique lady on our team.
What drew you to OBI Creative?
Several factors attracted me to OBI. I love that this is a woman-owned business and how the proprietary research methods play such a significant role in the planning process. The customer centric values also peaked my interest. I heard great things about the Des Moines team and love the work that they have done. When a position came open I knew I wanted to join the team!
What do you enjoy about working in advertising?
Building relationships and working as a team are integral parts of any successful brand. When I uncover a need for a brand we're helping and then get to be part of the solution, I know I am doing my job. Supporting the team's success is absolutely invigorating.
What do you like to do when you're not serving clients?
I am currently training for a half marathon, so I have been running a lot. I also enjoy reading (fiction and nonfiction) and spending time outdoors with my family hiking, hunting and fishing.
Best vacation ever?
This is a hard one! In April, my husband and I went to San Francisco and Sonoma for four days and it was fabulous! Wine, the Giants, more wine and the Redwoods! I did go to Vietnam with my dad about eight years ago and we visited family. It was so beautiful and peaceful. Two weeks wasn't long enough to soak in everything and I hope to return again someday!
Food you can't live without?
I LOVE CHOCOLATE.. and lobster… not together. 🙂
What are you passionate about personally?
I love my church and God. My husband and two children are my world. I am passionate about doing things that enrich their lives and give them experiences. I have a few nonprofits that are close to my heart that I am also involved in. I know it may sound cheesy but I want to make the world a better place; I want to spread joy in my little corner of the world. When I do that, I feel fulfilled.