Social Media Marketing How To — Influencer Marketing Tips & Tricks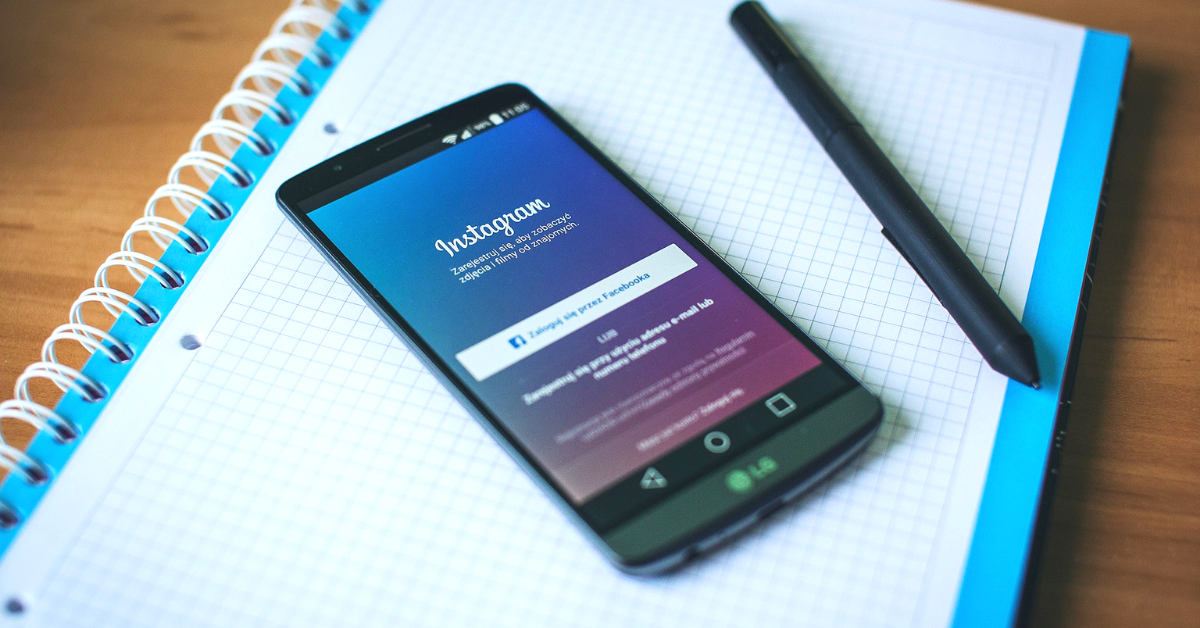 You've seen them all — the effortlessly cool Instagram mom who posts photos of herself carrying her toddler around downtown like he's the perfect accessory; the relatable vlogger who you can't help but follow for your weekly dose of #fitspo; the tech guru live-tweeting about the latest update to their favorite (or, sometimes, least favorite) app. In this social media marketing how to topic, we tackle how to connect with influencers and make influencer marketing work for your business. 
The first and most important thing you need to know about influencer marketing is that all influencers have the same thing written in the caption of their Instagram post, the description of their YouTube video, or somewhere in their tweet — #ad.
(Or #sponsored. Either way, they're making money off of your eyeballs.)
Social Media Marketing How To — What is Influencer Marketing?
Contrary to popular belief, influencer marketing isn't new. Due to its recent proliferation across all of our social feeds, it may seem that way, but the reality is that influencers (in some way, shape, or form) have been around for decades. Athletes on Wheaties boxes, celebrity endorsements on TV, and today's Instagram stars posting "live" from a big brand's retail store are all influencers in their own right.
So, in this social media marketing how to moment, we're answering the question, what is influencer marketing, exactly?
"One of the biggest misconceptions about influencers is that they are someone with a large social media following. This thinking confuses influence with popularity. The act of influencing requires a specific result: a change in thinking or behavior. An influencer, therefore, is someone who has the power to influence the perception of others or gets them to do something different." — Gerardo A. Dada, VP Product Marketing & Strategy at SolarWinds for Forbes.
Yes, that mommy blogger with 100,000 Instagram followers is an influencer to a specific community. But, for a small business, an influencer might simply be the local news reporter who regularly covers their industry or the chairman of their neighborhood association. (And she's only got 4,000 followers on LinkedIn.)
Dada puts it perfectly: an influencer has the power to drive your audience to take action.
That action could be anything from a purchase online to referring someone to your business to sharing your content on social. It all adds up, and it all gives them influence over your target audiences.
Why Influencer Marketing is On the Rise
According to data compiled by TapInfluence, influencer marketing is becoming more and more effective for brands who execute campaigns well for a variety of reasons, but most notably, it's because consumer trust is more easily won from someone they see as a peer, and influencers build their communities based on that peer-to-peer trust.
A few standout statistics from the report that influence this social media marketing how to include:
96% of people

believe that the advertising industry does not act with integrity — 69% of these people attribute their mistrust to the advertisers' desire to sell more effectively. (

IPSOS, 2015

)

49% of people

say they rely on recommendations from influencers when making purchase decisions, and

40% of people

say they've purchased an item online after seeing it used by an influencer on Instagram, Twitter, Vine, or YouTube. (

Twitter and Annalect, 2016

)

71% of marketers

believe that ongoing ambassadorships are the most effective form of influencer marketing. (

TapInfluence & Altimeter, June 2016

)
As consumers have become more discerning and demanding when it comes to where they spend their money (particularly Millennials and Gen Z), influencers have amassed more and more power to sway their decision-making throughout the purchase process.
True influencers have a relationship with their audience, and even though that relationship is their meal ticket, it's a mutually beneficial relationship for both parties — the influencer provides content the consumer can trust, and the consumer feels that the influencer will only endorse products, content, or people he or she believes in.
That's human-to-human marketing at its finest.
How Influencer Marketing Fits Into the PESO Model
The next question this social media marketing how to post must answer is , where does influencer marketing fit into the PESO model? Is it paid media, or earned, or shared? Considering that a lot of influencer campaigns are executed on social media, but cost money and also fall on the shoulders of the PR or Communications team, it's no wonder it can get a little confusing.
No social media marketing how to would be complete without a description of the PESO model, so let's recap: the PESO model merges four types of media — Paid, Earned, Shared and Owned.
According to the graphic above from Spin Sucks, influencer marketing falls under earned media, with engagement straddling the line between earned and shared. That being said, the whole point of the PESO model is that these different types of media integrate seamlessly. Therefore, any influencer campaign with a cost associated with it — i.e., the influencer isn't writing or posting about it out of just the kindness of their heart — should also be considered paid media.
Speaking of paid media…
How Much Does Influencer Marketing Really Cost? How to Calculate the ROI
As influencer marketing has grown, so have the costs. We won't proclaim that influencer marketing campaigns have to boast a huge price tag in order to be successful — there are still ways to engage with reputable influencers inexpensively, and sometimes for free or trade — but the tactic has undeniably grown more expensive as it's gotten more popular.
The good news? Despite the initial investment, it's still pretty darn effective — according to TapInfluence and Nielsen, influencer content delivers 11x higher ROI than traditional forms of digital marketing.
So, what does the average influencer really run? Reports vary. According to Later's 2018 State of Instagram Marketing report, prices can range from as little as $250 to $10,000 for a sponsored social post. Spin Sucks reports that an average article from a mid-level influencer costs roughly $150-$500.
The truth is, there are a lot of variables to take into account when trying to set a budget for your influencer marketing efforts. Ask yourself these questions in order to determine what you should be paying:
How many influencers do you want to work with?

More people, more money.

Do you want to manage the campaign yourself, or use a third-party tool or agency?

Time equals money, so it's not always necessarily cheaper to manage the campaign yourself. That being said, third-party tools and agencies are businesses, too.

What channels will your influencer(s) be promoting your campaign on?

The more you're asking them to create or post, the more expensive it will be.

What's the duration of the campaign?

Again, if you're wanting multiple posts over a longer period of time, it'll cost you.

Will you own the content created for the campaign? Many influencers and third-party tools charge more for the usage rights (for use in your ads, organic social, etc. to amplify your message even more) to the content created for the campaign.


How do you both measure their influence?

The number of followers is definitely

not

the only metric to pay attention to, as noted previously, but it's still a factor (and be sure to take into account their entire digital footprint, not just one social platform). Take "micro" or "mid"-influencers seriously — i.e. influencers between 1,000 and 100,000 loyal, engaged followers. Finally, keep in mind that fake followers are easily bought, but engagement is hard to fake. That's why it's important to be cognizant of other ways to measure their influence — data such as web traffic, engagement rate, and domain authority. How much they're charging you should directly correlate with those numbers.
Long story short, for this social media marketing how to, there are a lot of factors to consider when it comes to building a budget for your influencer campaigns.  
Social Media Marketing How To — Influencer Marketing Tools for Any Budget
As influencer marketing has risen to the top of every marketer's to-do list, so has the list of tools and companies looking to capitalize on the trend.
Sometimes, it can be overwhelming how many there are out there — so we've done a little of the work for you and compiled a list of our top 10 favorite tools, resources, and companies, plus why they're great:
Ready to partner with an influencer for an upcoming campaign, or build a program from scratch? We can help! Contact us today to get started.
---
The 8-Step Influencer Marketing Checklist
When it comes to influencer marketing, there are a lot of questions. How do you find the right influencers? What networks should you be running your campaign on? How much should it cost, really? 
Use this social media marketing how to checklist to answer all necessary questions and properly plan your first influencer program, top to bottom, in eight simple steps.