6 Creative Trends in Web Design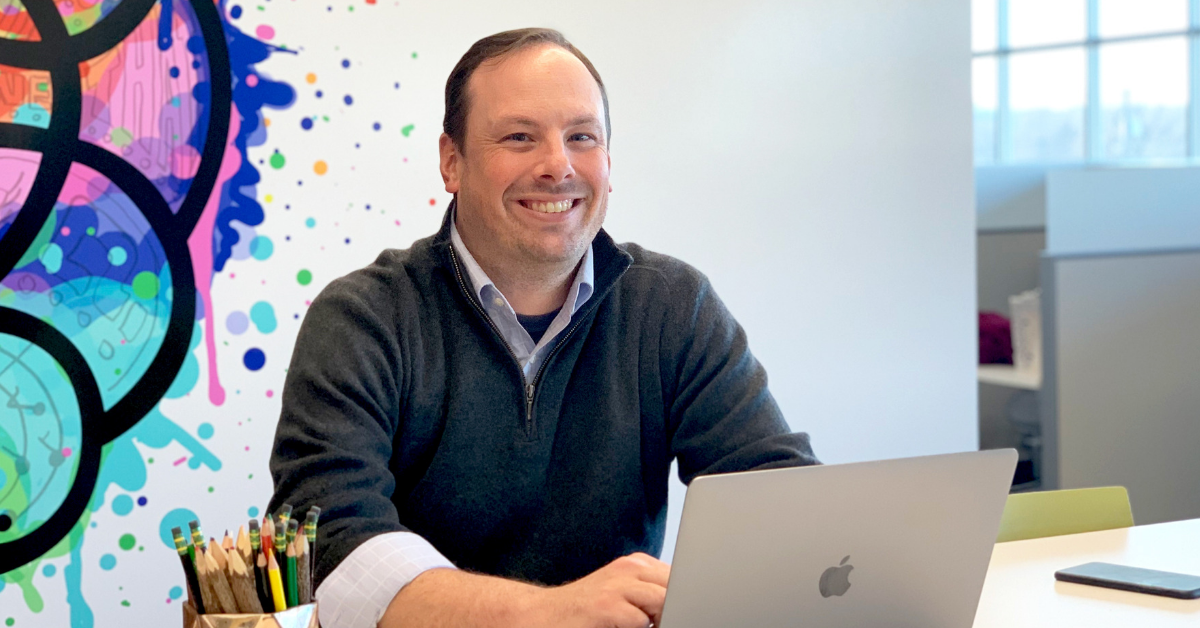 We talk a lot about the role of research and strategy in driving marketing results at OBI and rightly so. However, we haven't forgotten the importance of creative in crafting executions that make an impact for clients.
While we believe creative must be grounded in research and strategy to be effective, there still has to be stunning creative for campaigns to turn heads.
With that in mind, we plumbed our creative team for examples of creative trends in web design, email, experiential, social media and video and will be sharing the result of that effort on the blog with you over the coming weeks.
Here are six areas of website design that we're seeing creativity applied to in remarkable ways right now.  
1. Web Animation
Our world is busy and it is digital. A creative trend in website design these days is to address that with animation. Brands are experimenting with ways to use video to capture consumers' attention and tell engaging stories about who they are and what they offer. Brands are beginning to animate their logos, a trend that GIFs are making increasingly affordable and doable. Technology is making it easier for marketing professionals who aren't animators, illustrators or even designers to create animations that make websites more engaging and effective.
Baunfire created an award-winning website by using animation creatively for design-driven tech companies in Silicon Valley.
2. Color
We've talked about color theory on the blog before, so it probably comes as no surprise that a recent creative web design trend is to apply bold colors to help brands make an impact with their websites. Creative designers are looking for ways to express brand identity with color and finding it in websites that ditch conventional approaches.
Slowbanana uses color to inspire visitors to use their platform to create stunning websites.
Spotify uses color to help users imagine a world of music at their fingertips.
ESPN uses bold colors in a feature exploring the evolution of basketball.
3. Typography
Color's cousin, typography is a sometimes overlooked member of the design family that plays a huge role in website design and development. Choosing the right font to match a brand's message and personality is a skill that can take years to master. It's also an underappreciated art. Most people tend to take appropriately impactful typography for granted, overlooking it when it's done right but noticing it right away when it's done wrong.
Large, sans-serif fonts continue to trend today, but designers are venturing out to explore bolder, more experimental fonts and font treatments as well. For example, cutouts are becoming a thing, where large blocks of text are cut out from a still or moving image beneath them.
Oudolf's inventive use of typography is pretty enough to make you want to hire them to design your private garden. Each cut-out project name reveals a picture of that project on hover and a case study page on click.
4. Blockchain
Today, when websites are designed, they are generally laid out in static fashion. While elements on that page may be dynamic, the page doesn't fundamentally change without a redesign and republishing effort. Blockchain could change that.
Think of it as the difference between a lecture and a conversation.
Blockchain could enable truly interactive websites that change entirely in a moment based on the personal blockchain of the user visiting the site. Instead of gathering consumer data from a variety of sources, marketers can reach individuals based on their unique profile, which is comprised of all the information they are comfortable revealing and is then shared securely with the world. Instead of making educated guesses on past purchasing decisions, marketers and web designers could engage consumers based on their real-time needs and interests.
For example, eCommerce websites could tailor products displayed to align with data around what products or services an individual visitor has just purchased. With the privacy and security improvements blockchain makes possible, concerns over hackable personal and financial information diminish.
Powered by blockchain technology, websites could move from centralized pages to dynamic, interactive platforms.
5. Data Visualization
Since big data burst onto the scene as a trending topic, telling stories with data has been an aspirational focus for marketers. Numbers do tell a story, of course, but crafting it in an understandable, let alone engaging way remains a challenge. Like blockchain, augmented reality and virtual reality could open exciting possibilities for data visualization.
Think of Apple and Ikea's collaboration over a home design app that allowed users to see furniture in rooms of their residences before purchase.
These technologies are moving data from a three-dimensional view to a four-dimensional view, where users can 'experience' data and interact with it in new and exciting ways. As with animation, new tools and platforms are making it possible for marketers to experiment with data visualization, transforming pie charts and bar graphs into dynamic representations of data.
These choropleth, symbol and locator maps are just a few of the charts that Datawrapper, a chart tool, is making possible.
6. Illustration
Some designers are convincing brands to be more playful with their illustrations, and it is resulting in absolutely gorgeous artwork. Not only are illustrations an excellent way to saturate a website with personality, but they also help users connect with information and ideas in more engaging ways.
Orlin Culture Shop has produced some beautiful illustrations for brands that range from MalwareBytes to REI to Keymaster Games to a landscape architecture firm called Oldetowne.
In each case, the brand used illustration to create a world for users to explore. Talk about interactive!
Are you ready to make an impact?
Brands are often afraid to stand out from the crowd. This seems to be particularly true of B2B brands. We believe bold moves based on calculated risks drive real results, so that's what we do for our clients every day.
If you're ready to attract more prospects to your services, reach out to us OBI. We can't wait to start a conversation about your success.
---
Using Video with Marketing Automation (Free Guide)
While both marketing automation and online video have been around for a while, few businesses have managed to effectively integrate the two. This free guide walks you through how to effectively utilize video content with marketing automation.