How Does PR Help in Brand Building?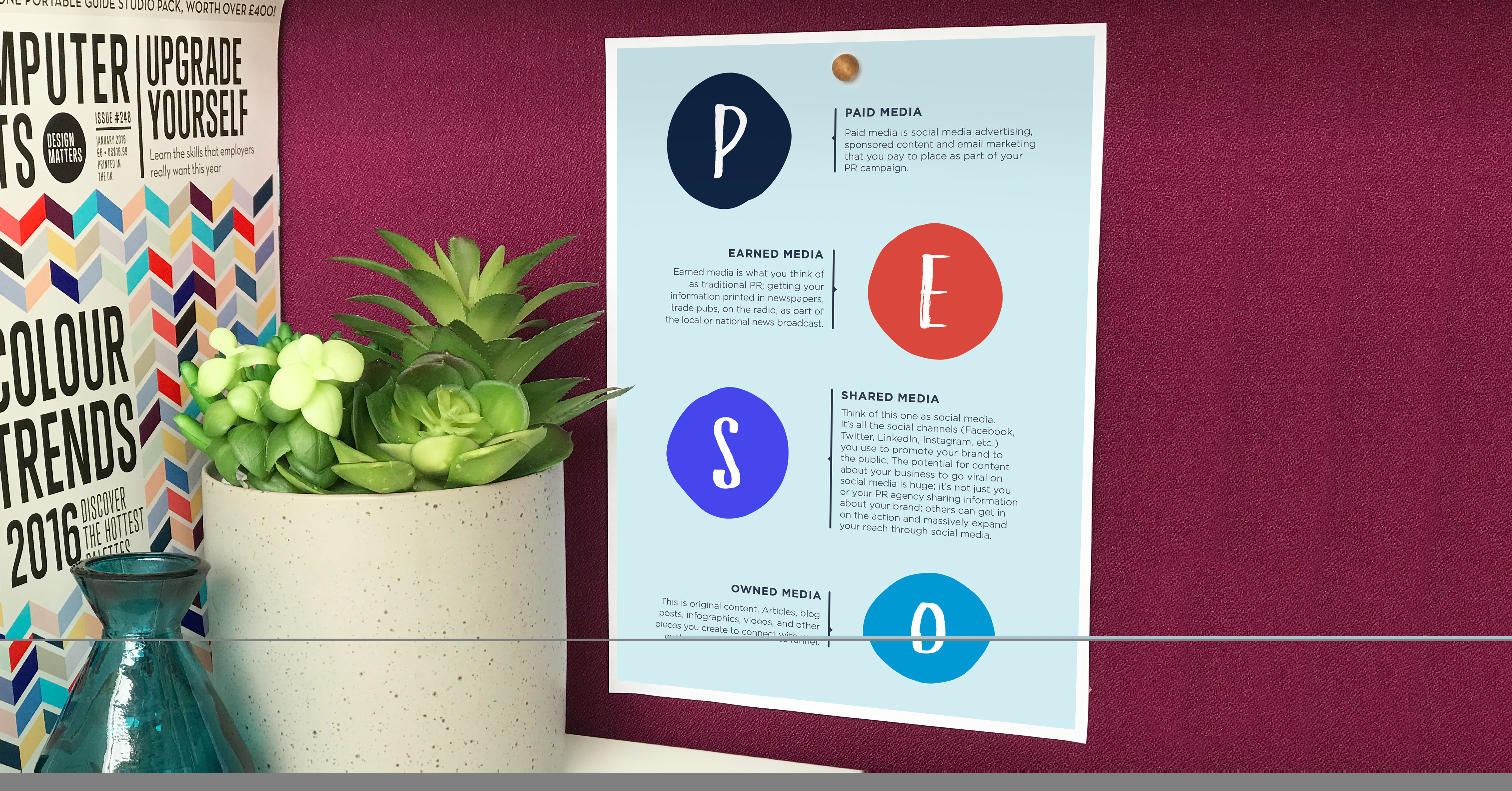 How does PR help in brand building?
We're glad you asked! 😁
At one time, before technology ushered in the internet revolution, PR, sales and marketing used to be seen as separate spheres. Organizations and their leaders treated them that way, often separating each function into silos.
Leaders didn't talk with each other as much and competition between each function cannibalized overall effectiveness, robbing countless companies of untold market share and brand equity.
Enter, the PESO Model
Thankfully, the internet revolution made everyone and everything, including sales, marketing and PR operationally interconnected.
Today, we don't think of these functions as anything but integrated and we look for tools, software and trends that help us execute integrated sales and marketing campaigns.
We've written extensively about the PESO model (created by Gini Dietrich) of integrated PR and communications here, and use it, along with the Hubspot approach to inbound marketing to create integrated campaigns that deliver better ROI on marketing expenses for our clients.
If you want to know how to win at public relations and use it to build your brand, the PESO model is your answer.
How Does PR Help in Brand Building?
"Where we really see the PESO model shine is in its ability to integrate four main types of media," says Ann Pedersen, Strategic Communications Director for OBI Creative. "Things like influencer engagement, partnerships, loyalty programs and more all have a place in the PESO model, which makes it incredibly inclusive, relevant and effective for plotting out an integrated marketing and PR campaign."
The PESO model merges four types of media — Paid, Earned, Shared and Owned.
When you're using the PESO model consistently and correctly, it can help you build your brand by positioning you as a thought leader online in search results, media stories and across social media.
Learn more about the PESO model and how to use it to build your brand in these posts:
---

An Introduction to the PESO model from its founder, Gini Dietrich
PR Worth Paying For — A Deep Dive on the "P" in the PESO Model
Demystifying Earned Media — More on the "E" in the PESO Model
How to Set a Winning Social Media Strategy — A First Look at the "S" in the PESO Model
The Secret to Building the Right Following on Your Social Media Channels
4 Reasons Organic Social Media Still Matters — Intro to the "O" in the PESO Model
User-Generated Content — What it is and Why it Matters
Influencer Marketing — Does it Work?
Lessons Learned from a Lifetime in PR — An Interview With Ann Pedersen, OBI Creative Director of Strategic Communications and Public Relations
---
PESO Model Case Study
Want to see the PESO model in action before you try it on your own brand? Here's a look at how OBI Creative applied the PESO model to our own communications and used it to build our brand.
A Campaign for the Cobbler's Kids
A full-service agency growing by the day, we expanded our communications department in 2017 to include all aspects of public relations — paid social advertising, earned media (known as media relations), shared media (known as organic social media) and owned content. While we had created campaigns that incorporated these PR elements for our clients, we needed to create a campaign for ourselves. Shoe cobbler's kids, right?
Our communications team began by reviewing our agency's business goals, set a strategy statement for what we wanted to do and outlined our communication goals. Our strategy was quite simple — execute an integrated communications plan which uses the PESO model to drive leads, nurture them through the funnel and convert them to clients.
By providing useful content on our website and amplifying it through social media and media relations, we built an audience of new, potential clients and enhanced awareness among our existing clients and followers.
During the first two quarters of 2018, we generated 20 new leads, increased our social growth year-over-year by 32 percent and increased traction to our website by a whopping 155 percent. During that same time, 22 stories ran in local print outlets reaching more than 250,000 readers.
How to Create Content That Converts
Creating content that converts prospects into customers and customers into loyal brand advocates is an essential brand building activity. But, how do you do that? What makes good content and how do you ensure people find it?
Those are questions we set out to answer in a series of articles on how PR can help build a brand. Brush up on the best of our content basics series by browsing the posts below.
---

How to Create Content That Converts
Creating Strategic Campaigns That Convert
The New Rules of Inbound Marketing — How to Make Inbound Marketing Work for Your Brand
The Secret to Profitable Marketing and Killer Creative

---
Public Relations and Brand Building — Wrapping it Up
While much more could be said about creating an integrated PR campaign that strengthens your brand and delivers results, we've covered the basics and more already here.
Take the next step and start filling out your integrated PR plan. Remember to use the PESO model to guide your efforts. If you get stuck and find you want help seeing your PR plan through to success, call the pros at OBI Creative.
Our talented PR team is here to help with research, strategy and creative execution capabilities. Whether you need to form your PR plan or execute a portion of it, we'd love to help you see how PR helps build strong brands.
---
How to Win at Strategic Communications: Your 8-Point Guide to Profitability with PESO
When it comes to your communications strategy, the tactics we've relied on for decades still work, but must be tweaked to succeed. Here's how to use the PESO model to drive results for your business in the new age of PR and social media.