Super Bowl 50 MVP Campaign: Clorox Meets Digital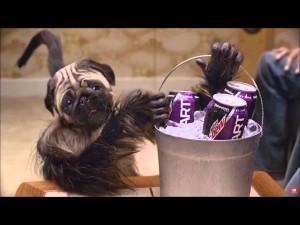 With post-Super Bowl ad analysis running rampant, it's a great time to focus away from Dorito hungry babies, galloping hot dogs and a concerning combination of the two (#puppymonkeybaby) to talk about a true viral winner: Clorox®.
No you won't have seen Clorox® in this year's Super Bowl lineup, however their marketing team is a true MVP with their latest campaign dubbed Clorox® Cold & Flu Pulse.
Since the beginning of flu season in October 2015, Clorox® has been analyzing social media to identify, and even predict, the spread of the dreaded flu throughout online communities. The result? Their team was able to identify the top 100 hashtags that identify impending flu victims and created a campaign of content targeted towards their audience based on the progression of their cold. The more your associated online friends and families began posting about their flu-like symptoms or sick days, the more intense the suggestions for using Clorox® disinfecting products became in your online world.
The brilliance behind campaigns such as these is finding opportunities to solve a common problem (i.e. ways to combat your likelihood to get the flu) while still entertaining and engaging your audience.
So why does this type of marketing work? The broad subject of 'being sick', for example, is an emotional experience we can all relate to, meaning it's a popular conversation piece to share across social media channels. These conversations draw out responses which not only prolong your audience's exposure to the topic, but also expands the opportunity for your organization to engage. You've prepped your audience to receive your secondary message: how your product/service can alleviate or solve the problem they've been discussing.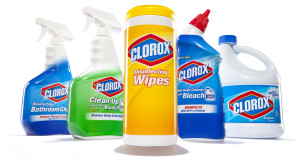 This second step can be done by creating resources for them to continue learning more about your subject matter (through actionable tactics such as unique landing page, easily digestible articles and emails, and customized, retargeted ads) as it relates to solving the topic at hand.
And before you know it, you've provided value to your audience and have begun building long-lasting brand affinity – a strategy the team at OBI Creative strives to provide to our clients every day.
With our ever growing and expanding digital capabilities in the social, digital and development realm, we're excited to hear what problem you're trying to solve for your audience. Let's find the next viral solution, together. Flu pun intended.