How to Get More Followers on Instagram and Other Social Media Strategy Essentials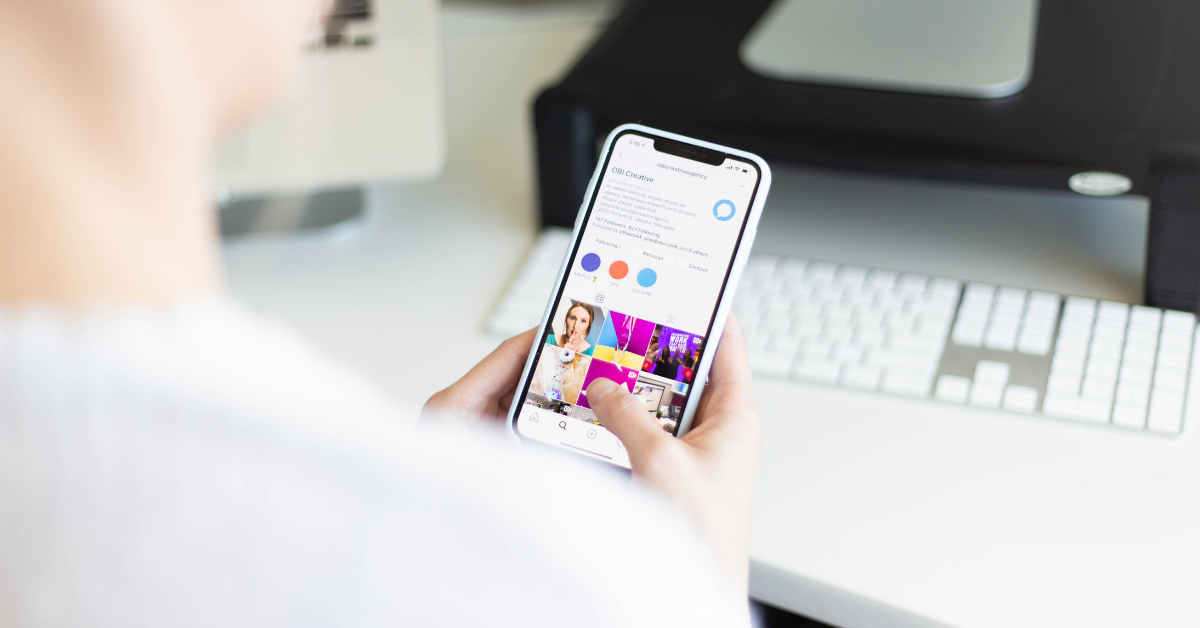 Ten years ago, if you visited Instagram, you wouldn't see anything. The popular social media channel launched on October 6, 2010. It's hard to believe, isn't it? Especially since any social media strategy worth its salt today must grapple with how to get more followers on Instagram.
About a year later, according to the Way Back Machine, Instagram.com looked like this…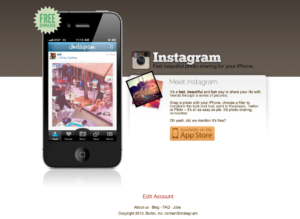 Apparently, one benefit was that you could download Instagram free. Today, the platform has become about much more than just sharing photos with friends on your iPhone. 
How to Get More Followers on Instagram and Other Social Media Strategy Essentials
Flash forward to today and Instagram, Facebook and other mainstream social media platforms like Twitter have become ubiquitous. The fact that it's the preferred communication medium for American President Donald Trump led the New York Times to comment that as commander-in-chief, "his 140-character pronouncements carry the power of an Olympic lightning bolt." Mr. Trump's tweets are just one example of how social media has changed from something 'new' and 'fun' to a mainstream communication channel for individuals, politicians, brands, and journalists.
Social media is not just popular for communication. As the Global Web Index reported, 40 percent of 16-24 year-olds use social media to perform product research. Consumers are following brands on social media and bypassing search to make purchasing decisions.
Given its central role in global communication and marketing, we are taking a week to focus on how social media strategy, or shared media, is an essential component of an integrated PR, marketing or communication campaign. Believe it or not, how to get more followers on Instagram really does fall under the realm of PR.
All quarter, we've been discussing how to win at public relations with the PESO model, created by Gini Dietrich. In case you missed our earlier posts, here's a recap of what the PESO model is and why you should consider using it:
The PESO model merges four types of media — Paid, Earned, Shared and Owned.
Paid Media

. Paid media is social media advertising, sponsored content and email marketing that you pay to place as part of your PR campaign.
Earned Media

. Earned media is what you think of as traditional PR; getting your information printed in newspapers, trade pubs, on the radio, as part of the local or national news broadcast.
Shared Media

. Think of this one as social media. It's all the social channels (Facebook, Twitter, LinkedIn, Instagram, etc.) you use to promote your brand to the public. It's the place where you concern yourself with how to get more followers on Instagram and other social channels. The potential for content about your business to go viral on social media is huge; it's not just you or your PR agency sharing information about your brand; others can get in on the action and massively expand your reach through social media.
Owned Media

. This is original content. Articles, blog posts, infographics, videos, and other pieces you create to connect with your customers and move them through the sales funnel.
Connecting with Your Audiences on Social Media
Shared media is the brave new arena where PR is hashed out, which is why it intersects or overlaps with all of the other types. Strictly speaking, shared media includes both new and old channels like:
Facebook

Twitter

LinkedIn

YouTube

Pinterest

Instagram

Vine

Google+

Snapchat
However, it also includes activities like influencer engagement and partnerships with charities, brands and community organizations. Aside from your website, it's the place where you share your owned content — the stories, case studies, reviews, infographics, ebooks, white papers, webinars, videos, podcasts and blog posts that you craft to delight your ideal audiences.
It's also the place where the paid activities you engage in with affiliates, brand ambassadors and bloggers occur. If you're not active on social media, you're missing out. Thirty percent of millennials say they engage with a brand on social media at least once per month. Shared media is the sphere where you can respond to those who love your brand as well as those who tarnish your brand in ways that turn them into loyalists and eventually, advocates.
Crafting Your Social Media Strategy
There's no one proven methodology for succeeding on social media. Like a fingerprint, the exact way you leverage channels to create connections with your ideal audiences will be unique. Still, there are best practices to consider as you create your social media strategy.
1. Let research guide your social media strategy.
Instead of building on the fly, ground your posting strategy including which channels you'll be active on and how often you'll engage, in research that informs who your ideal audiences are and how they want to talk with you on social media.

2. Tether your social media goals to your marketing challenges.
Engineer your goals to tackle your challenges head on so that as you make progress on social media, you'll also be resolving the issues plaguing your brand or business.

3. Set realistic and meaningful goals.
If you're shooting for 1 million new followers, you're not going to figure out how to get more followers on Instagram this year – at least not at that level. Set yourself up for success internally with goals that you can reasonably achieve. For example, you could start with a goal to gain one new qualified lead from your social media efforts each quarter. If it's your first time crafting a presence on social media, a realistic goal might be one qualified lead this year.
As for the meaningful aspect, solid goals could be to increase brand awareness, generate qualified leads, build an adoring fan base or gain insight into your competitors.
4. Write down your goals and track your progress.
You're 30 times more likely to succeed.  
Deciding What to Measure
Entire books could be written on how to get more followers on Instagram, let alone the broader topic of social media measurement. For now, get your toes wet with the idea of using a dashboard to gather, view and digest your critical metrics all in one place. Hubspot and others offer robust dashboards and reporting functions that integrate all of your strategic communication efforts including email marketing, blogging, and social media in one convenient place so that you can see both the big picture of who you're engaging and dive into the details of how well you are doing it.
If you want to get more followers on Instagram, think about what metrics matter most to your brand by asking which ones will best reveal how well you are meeting your goals. Some metrics you can consider include:
      Reach

      Clicks

      Engagement

      Hashtag performance

      Reactions to your content

      Organic likes

      Paid likes and followers
Determining Social ROI
The Harvard Business Review reported that while more than 90 percent of large and medium-sized businesses have used social media in their marketing activities for at least five years, less than half can prove the impact of their social media activity. Everyone investing resources into social media marketing wants to know how to determine true ROI so they can justify their efforts. However, it's important to understand that determining social ROI starts with asking the right questions.
There's no one right way to calculate ROI; it will differ from business to business, but it can be found by asking questions like:
What business challenge can social media marketing activity help solve?

How can I tie my social media metrics to objectives that tackle my business challenges?

Did I hit my goals? If so, what role did social play?
Make your answers concrete and you'll find the social ROI for which you've been looking.
Creating Killer Social Media Content
We'll get into this more when we talk about owned media, but think about what types of content your audiences want. Let your customer personas guide your content creation activity. Don't throw anything out without considering how well it will or won't please your audiences. Videos, podcasts, blog posts, ebooks, white papers, and infographics are all pieces of content to consider as you build out your strategy.
As with your social media goals, set realistic content creation goals. Think about what you or your team can realistically create on top of all the other work you have to manage. There's nothing wrong with starting out with a smaller goal, such as one blog post a week and one Facebook post a day and scaling up as you gain more comfort with social media.
A Final Word About Winning on Social Media Strategy
As you hash out your hashtag approach, how to get more followers on Instagram and overall social media strategy, social media goals and content creation plan, keep the idea of constant improvement in mind. It matters less how you start than that you do. Put your best foot forward and monitor your efforts. Shared media is not a 'set it and forget it' medium. Refine, tweak and improve regularly to hone your efforts and drive ROI on your marketing efforts.
---
The 8-Step Facebook Advertising Campaign
Creation Checklist
When you're spending cold hard cash to promote your content, being able to measure and evaluate your success is critical. Use this checklist to properly plan, post, and optimize your Facebook ads in 8 steps.