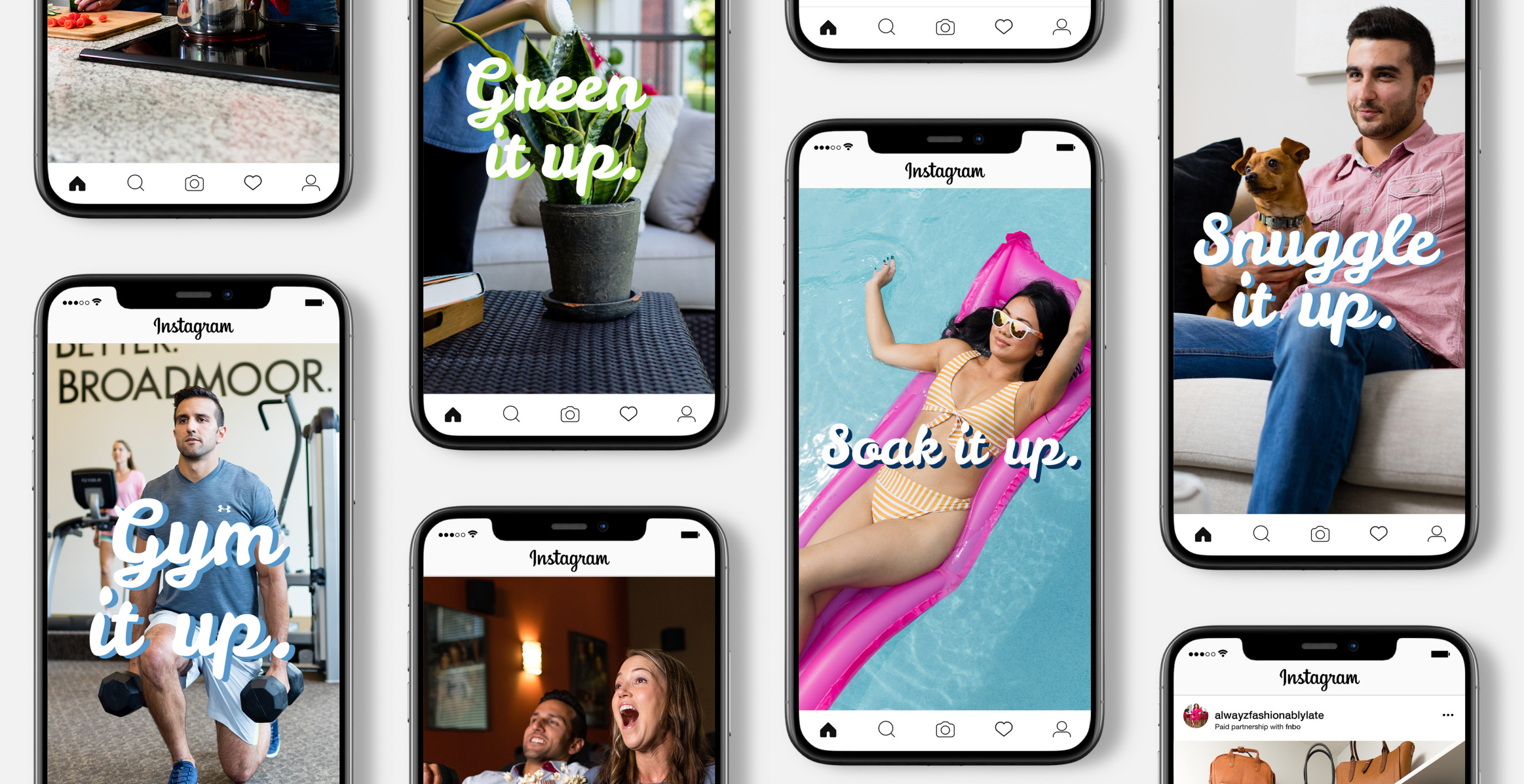 Broadmoor
.
Broadmoor it up.
While rental communities are plentiful around town and across the region, Broadmoor communities rise above with luxe features, exceptional service and enviable amenities. They just needed their online and social presence to be equally as enviable. Enter OBI. We crafted the theme line Broadmoor it up — as in live it up, party it up, shake it up — showcasing Broadmoor in fantastical color with fun, relatable copy and casting a spotlight on residents. Then we got to work auditing, designing and optimizing their website. The goal? Drive qualified traffic to the site, engage prospects, and convert them to a lead via phone, chat, text or form fill.
The award-winning, SEO-rich website is packed with personality and allows potential residents to sort and search communities via location and/or features. It also links to Broadmoor's inventory system for real-time updates on availability and, through a special booking app, allows prospects to book a tour and fall in love with Broadmoor for themselves. Go ahead, surf it up.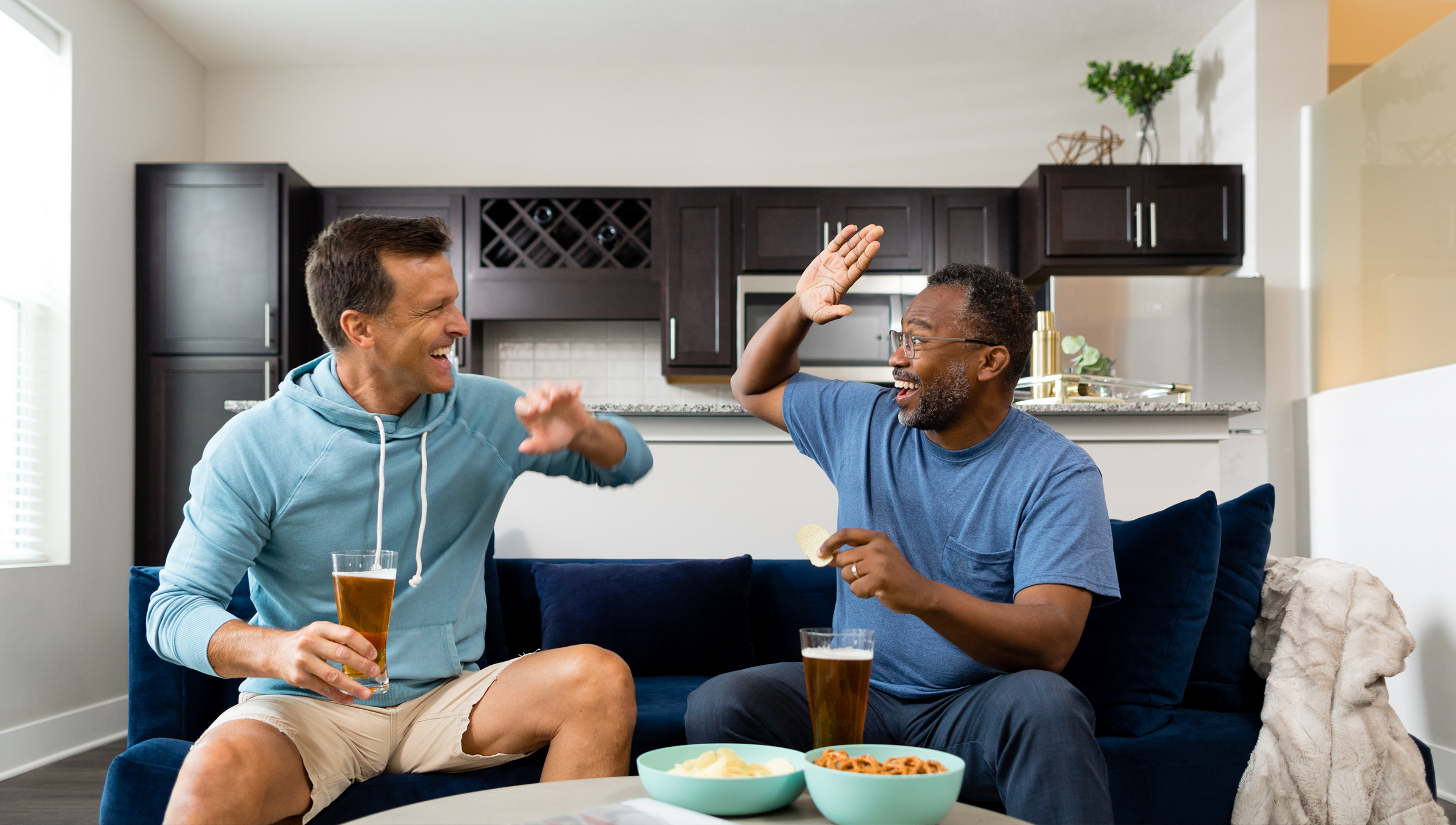 Web traffic is up 40%. Apartment availability is down from 4% to 1%. And the site consistently collects 1,000+ leads each month.