Travel + Transport
.
Travel people, transport happiness.
Travel and Transport, a global travel management corporation (TMC), headquartered in Omaha, Nebraska, with offices in New York, London, Lyon, France, and Berlin and a network of agencies in 100+ locations in 72 markets on 6 continents, had an identity problem. With each acquisition, rather than sunsetting the acquired brand and converting it to Travel and Transport, companies were allowed to add their brand to the Travel and Transport brand resulting in multiple company names and cultures. And confusion. We stepped in to help. We began by conducting a hybrid brand equity/Brand Landscape Review and found that there is parity in the travel industry with price and technology, but that customer service is a true differentiator for Travel and Transport. Their people pride themselves on empathy, support and understanding. They don't just travel people, they help transport happiness. With insights in hand, we worked to craft the brand strategy, brand messaging (by persona) and brand promise for the new Travel and Transport. We then designed a new logo, worked with an illustrator from Spain, wrote poetry and created new external campaigns to launch the new Travel and Transport to the world.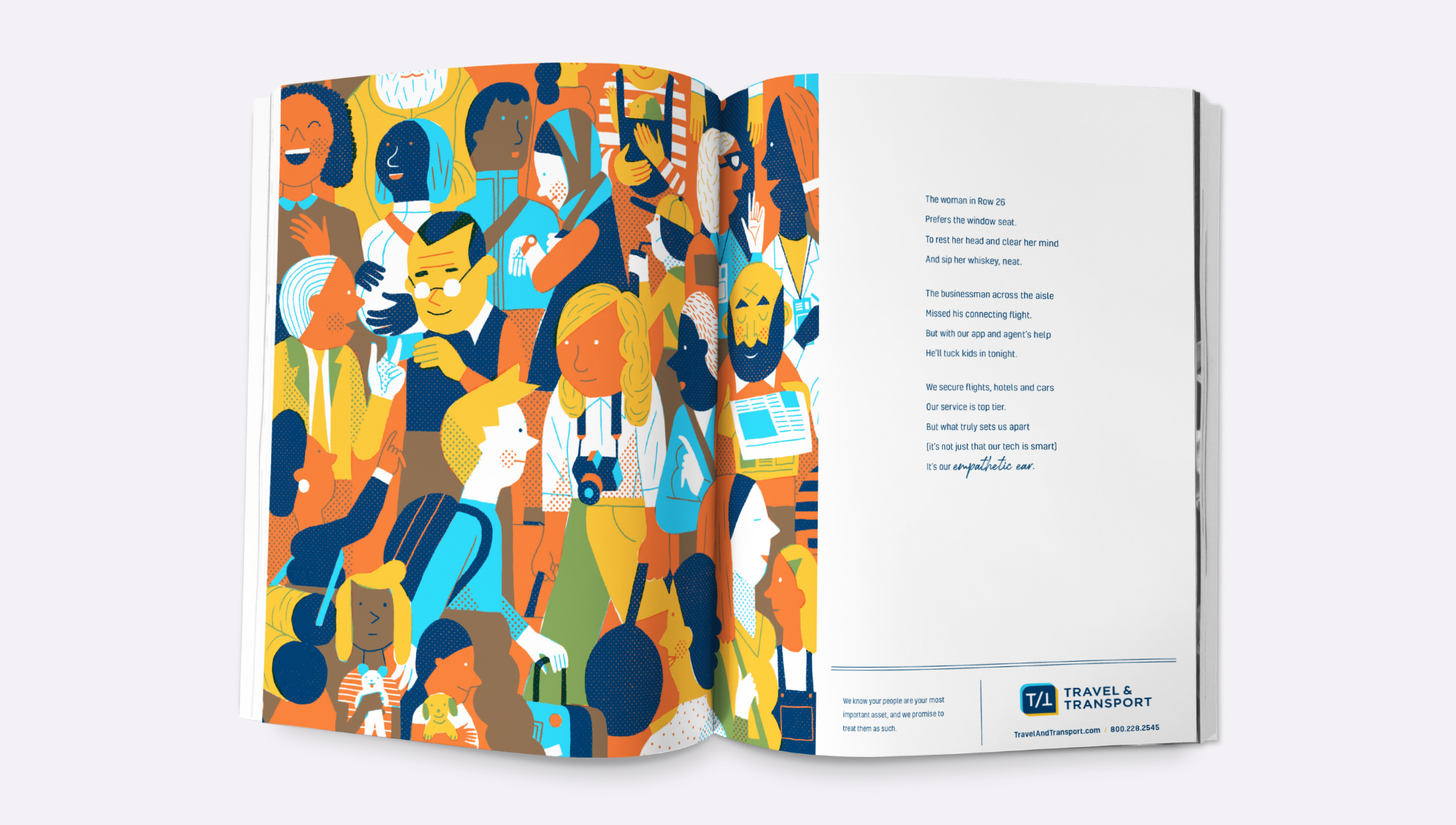 In February 2020, Travel and Transport launched its new look and tone, which was received with much praise and many news stories around the globe.