01/04/22
2022 Marketing Trends and Insights
It's a new year, which means it's time for us to anticipate the hottest 2022 marketing trends based on how marketing has evolved over the past year. If you want to know how your brand should adapt in light of the latest trends, you're in luck. We surveyed some of our internal experts and compiled their insight on the most important trends brands should pay attention to in 2022 — and how we can leverage them together for greater success this year.
Looking for something specific? Jump to a section below.
Let's dig into our top marketing trends for 2022.
---
Video Advertising
Video advertising is still the top marketing medium today, with 86% of businesses leveraging video as part of their marketing strategy (Wyzowl, 2021). Video is a format capable of conveying a message consistently across many types of platforms, making it a marketing staple. Placement options for video continue to grow. YouTube and social media sites have been solid choices for video, but more and more advertisers are taking advantage of the large user-base of Facebook, Twitter, Snapchat and Instagram for their video marketing campaign.
Not only are the platforms for video expanding and changing, the format itself is undergoing rapid transformation. One major shift is that content has become more important to consumers than production quality. Keeping content relevant and current should be top priority in all video marketing campaigns. Here's how to do it:
Shorter Ads: Since consumers have a massive amount of video available to them, they'll only take interest in ads that grab their attention. The amount of time people are willing to spend watching advertisements is limited. The result? Shorter, more appealing video ads that are concise and direct.
Shoppable Video: Videos shorten the customer journey by providing a direct purchase option, while the consumer is watching a video about a product. The feature displays a popup button that takes users straight to the product page.
1:1 Video: Rather than sending emails or making phone calls, marketers produce personalized video messages for their customers. This tactic is becoming more popular and efficient since the quality of smartphones is increasing each year.
Live Video: Streaming videos in real-time is gaining popularity with many businesses. The most common uses of this video tactic? It's great for product demos and interviews.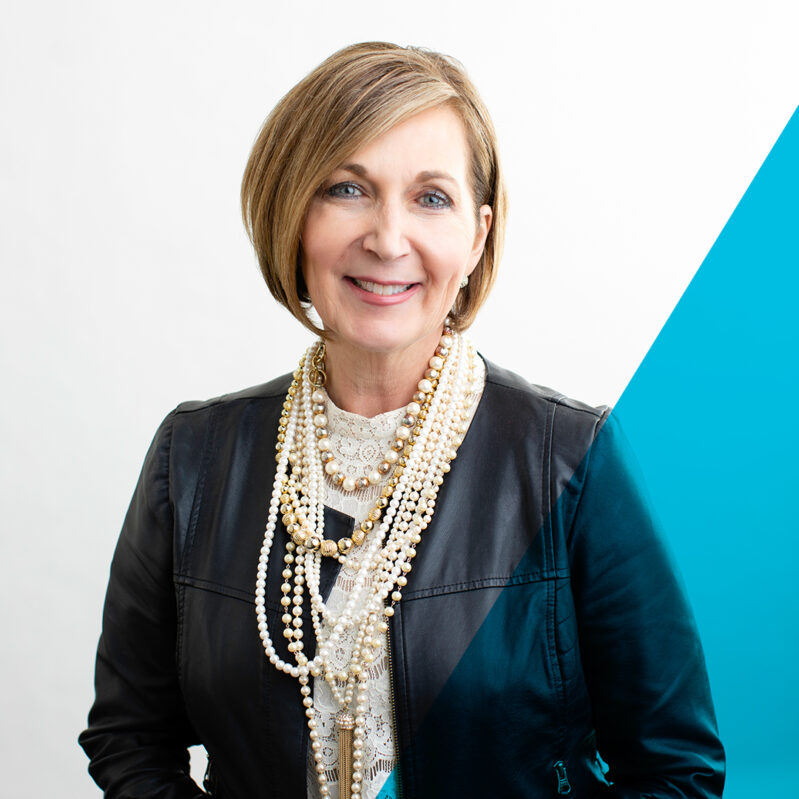 Mary Wajda, Senior Media Strategist
---
Social Media
Whether it's the rise of a new platform (TikTok, Clubhouse, the Metaverse), the rollout of new tools (Spark AR Go, livestream shopping) or just engaging with ever-evolving conversations, every business that uses social media — which should be all of them — needs to follow trends to stay current. We're always tracking the biggest social trends for businesses to leverage. Here are the top three for successful social media campaigns in 2022:
Up your social selling game. That means establishing an online reputation management strategy, building and strengthening customer relationships on social media, identifying partners to grow your brand, and offering high-quality content on a regular basis!
Partner with creators to co-create. While nano-, micro- and macro-influencers can display your products and increase your brand visibility, creators can co-create with you and deliver an experience that speaks to their audience, offering a campaign of high marketing value.
Recruit through employee advocacy. This is especially true in heavily regulated industries. Empower your rock-star employees to be your brand ambassadors, enlisting them to join your advocacy program to recruit both talent and new clients!
Whether your brand has been running social media for years or your goal for 2022 is to launch your social presence, a robust strategy incorporating these top trends will be key to success.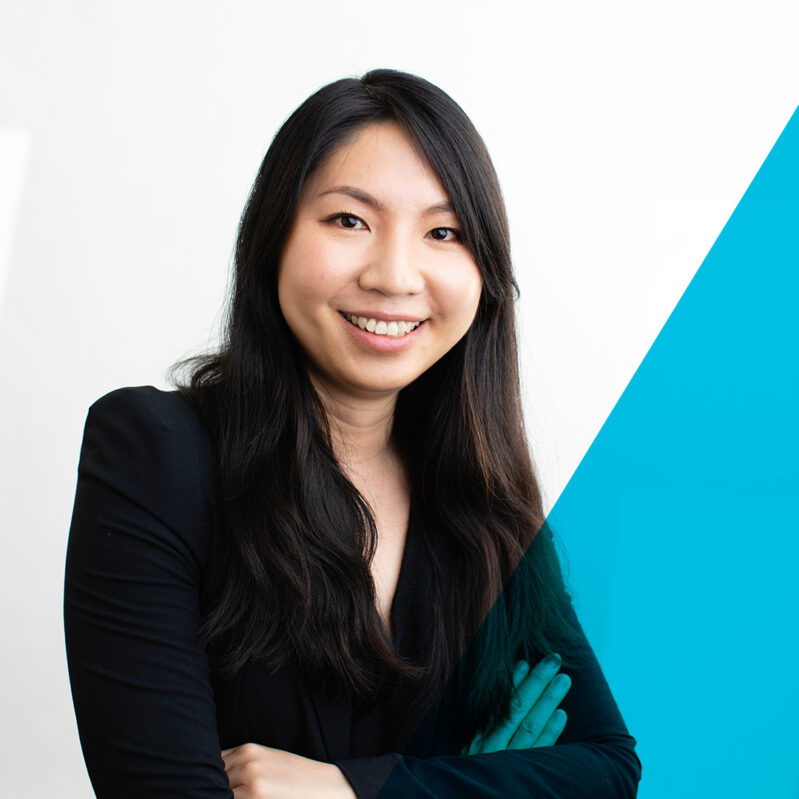 Michele Fan, Social Media Director
---
Data and Privacy
For the last few years, marketers have been working to collect more and more data about their customers. However, we see that many of them have a sort of "data paralysis" when determining how to decipher that customer data. This is usually caused by an overwhelming amount of data and a disconnect from business objectives and KPIs.
Developing KPIs based on a strong brand and product platform (an area our O.VoC survey can help you) is the first step toward determining what data is important to look at — not the other way around. AI and machine learning can also help decipher the data and identify insights, and data visualization platforms help to communicate those insights. All of this analysis helps you provide a better customer experience.
The changes to the privacy landscape will only continue to drive the need for first-party data, with less reliance on third-party sources. Planning for this now is important to stay ahead of the curve.
Technology will continue to evolve and change, but one thing will remain constant: the importance of a positive user experience.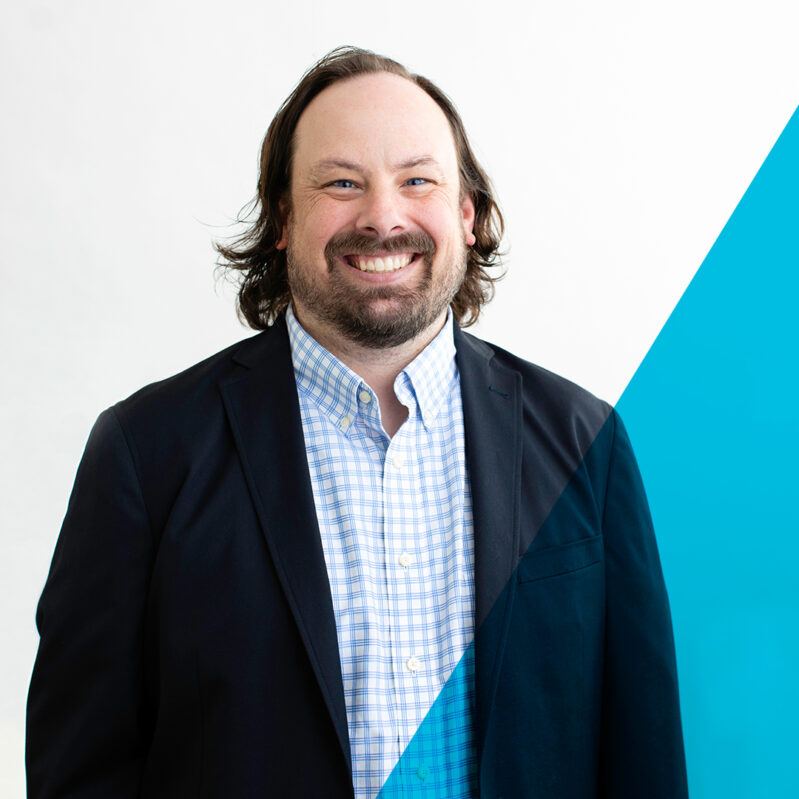 Sean Conlin, VP of Technology and Innovation
---
Creative
Some graphic design elements are fleeting (Papyrus and bevel/emboss anyone?); others are timeless. It is our job, and our passion, to know what colors, typography and techniques are in and when/when not to embrace them. The following design trends have us very excited to create in 2022.
Illustrative Branding: Characters and icons become core elements, creating a look that is 100% ownable. It's perfect for bringing life and movement to your brand.
Risograph Technique: Printing in risograph provides an extra layer of natural textures. The overlapping allows for new shapes and colors to emerge. This technique can also be achieved digitally by playing with different transparencies and can work for anything from animation to illustration to branding.
Color Blocking: Creating a multitude of colorways for your brand is a great way to shake things up and demand attention while still looking sophisticated and sleek.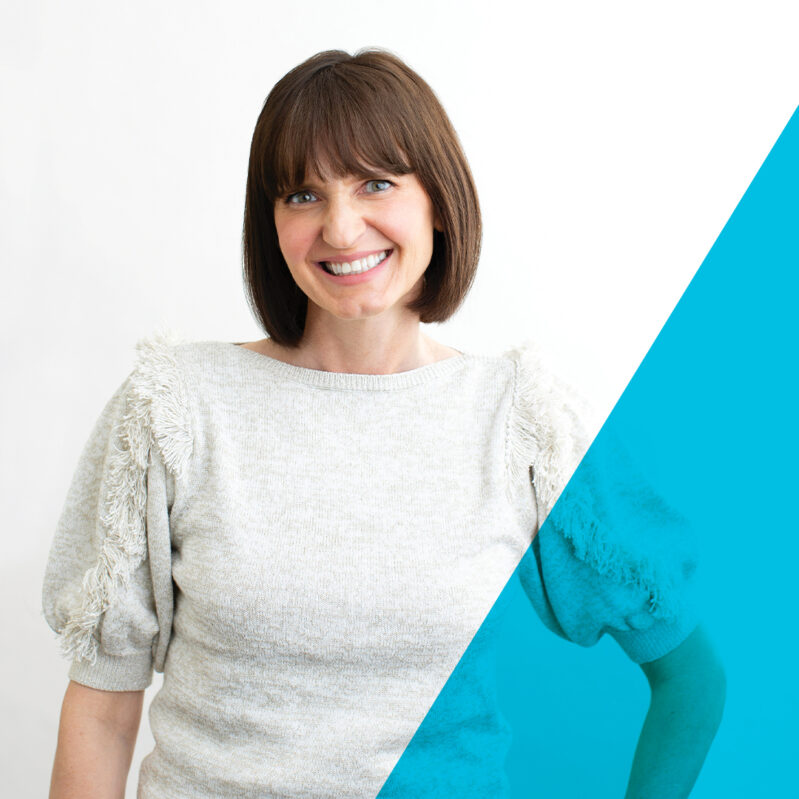 Sarah Whipkey, Executive Creative Director
---
Customer Trust
There are a few definitions that pop up when you search "trust" on Google. Here are my favorites: a "firm belief in the character, strength, or truth of someone or something" and "a person or thing in which confidence is placed." Trust is incredibly important, and it can be hard to build — but easily destroyed. As an agency, we've been on both sides of trust. You can probably guess which gets the best results.
Each point of interaction customers have with your brand, no matter how small, either builds or destroys their confidence in you.
So how can brands get past consumer skepticism and build a productive — and profitable — relationship? For starters, don't fault customers for being skeptical — after all, you're a skeptical consumer too, right? Great marketers not only understand that consumer mindset, they engage with it. Understanding your customers' needs and addressing them with authenticity is the best way to build longstanding trust.
Constantly learning from, and about, your customers gives you actionable insights that prove you are learning and listening. Base every objective decision on foundational research to ensure that every interaction consumers have with your brand — every post, ad or webpage — connects with consumers and builds their trust in your brand.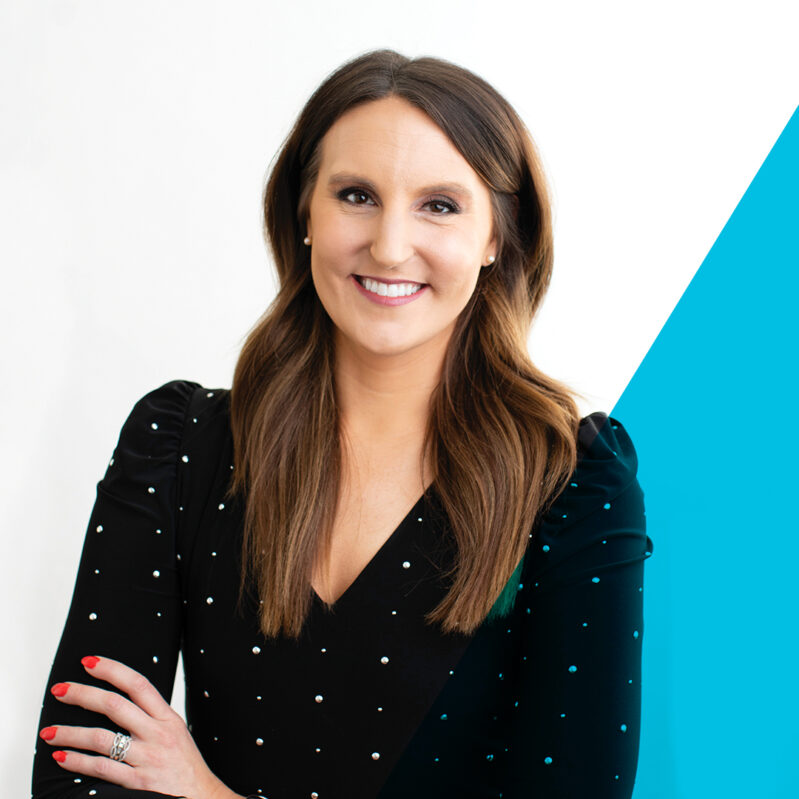 Karisa Malchow, Director of Client Services
---