Creative That Drives Real Marketing Results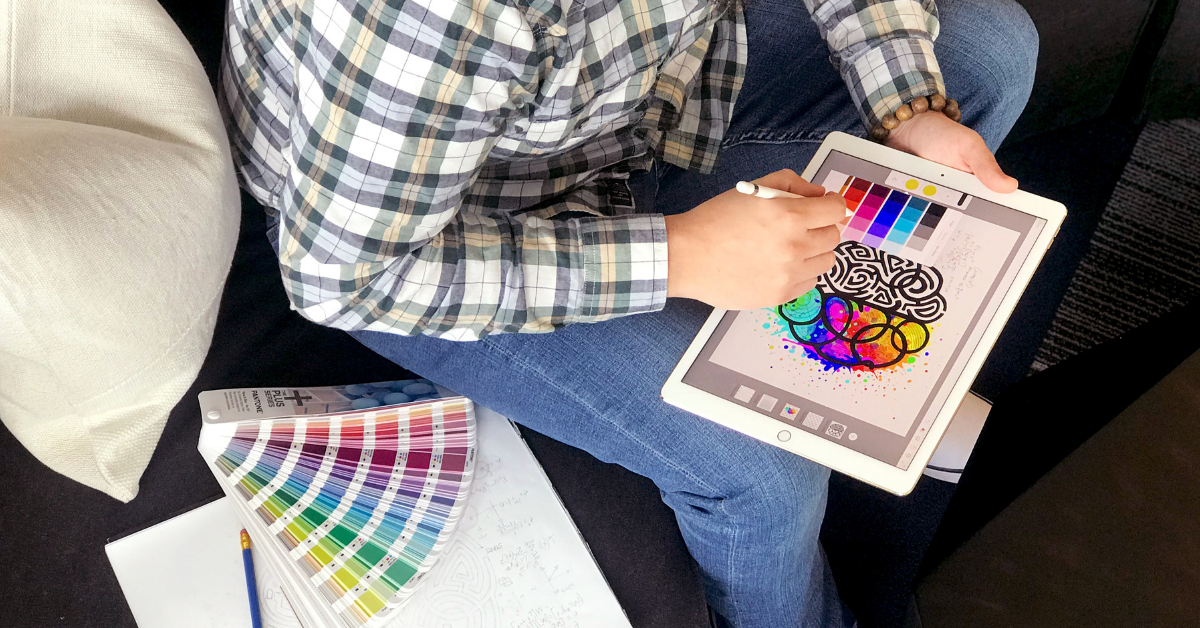 We jumped into 2019 discussing the importance of research to getting advertising right. Whether you're tackling an advertising campaign or a handful of creative ads, creative services start with research.
Why Creative Services Must Follow Research
Advertising is often viewed as mysterious. Even CMOs can fall into the trap of thinking advertising is a magical combination of creative genius and killer instinct. We errantly assume the only way to win at advertising is to hire the right creative savant who can peer into prospects' souls and divine ad campaigns destined for award hardware and profitable results.
While it is possible to strike it rich, either completely by accident, or by having uncanny insight into what creative services will break through the clutter and generate massive followings online, it's unlikely.
Much more likely is to know who you're talking to, what problems they have that you can solve, and then creating ad campaigns that intersect those pain points. The bottom line is the more you know about your audience, the more powerful your campaigns can be.
Advertising campaigns based on research have another benefit: they're repeatable.
How We Create Successful Advertising Campaigns
As a Hubspot-certified, creative advertising agency, we live at the intersection of creative services and integrated, research-backed campaigns. All year, we've been discussing our process to creating winning ad campaigns:
Research.
Strategy.
Messaging.
Creative Services.
Adjust.
Repeat.
We start with research. Then, we let research inform our strategy. We use the PESO model to build an integrated marketing, PR and communication strategy that identifies and exploits connection points with our clients' ideal audiences. Afterward, we develop messaging and finally, creative services that pay off all that work with ads, digital campaigns, blogs, articles, social content, podcasts and more that grab prospects' attention.
We fuel that connection with more relevant, targeted content that answers prospects' questions, solves problems and once they become customers, continues to delight them.
Last quarter, in particular, we discussed how digital marketing is really all about how to publish your content online. Often, as marketers, we think our job is done when our content is created.
Far from it. Creating content is only the beginning.
SEO, SEM, UX, PPC, media buying and a host of other acronyms and terms become critical for understanding how to be found online by those people most suited to buy your products or services.
Creative Services: Timeless Trends and Principles
Don't let our love of research fool you. We believe in the power of customer-centric creative services to form powerful connections with people. This is a broad topic that we'll break down into these targeted posts:
Creative for the sake of creative is stupid. Creative services that bravely push the boundaries while still being on-point and grounded in research about your customers' journey drive real results.
Put an Award-Winning Creative Ad Agency to Work for You
Overwhelmed about how to put your best creative foot forward? Contact OBI Creative. We would love to help you execute creative ad campaigns that put your brand in the spotlight, on and offline.
---
How to Connect with Your Customers Online: Your 8-Point Guide to Publishing Content That Converts
You may not realize it, but if you're a marketer, you're also a publisher. After strategizing and crafting content, your job is only half done. Website and digital services may feel like something that falls outside your wheelhouse as a marketer, but how and where we connect our content with the consumers and businesses who want it is essential to success. The Internet is your oyster and this free ebook will help you crack it!