02/13/23
Cut Through the Clutter: Integrated Media Solutions Deliver Maximum Impact
In today's digital marketing landscape, there's nowhere that changes are happening more frequently than in paid media. From tactics to platforms, new technologies are creating an ever-expanding advertising environment for brands to use integrated media solutions to reach their target audiences in novel, creative and increasingly impactful ways.
At OBI Creative, our performance marketing team is continually looking for the most relevant tactics to help our clients engage their audiences, wherever they are. We've written in the past about the importance of using an integrated approach to deliver the right message at the right time to the right audience, and we believe this is truly the best way to deliver meaningful results.
And recently, we had an opportunity to execute an integrated media solution on a large scale with one of our clients, Nomi Health.
Having worked with Nomi for three years, since the start of the pandemic, their marketing team knew they could come to us for help in launching their new, cheeky marketing campaign: "Go Fund Yourself, America." As a true disruptor in a complex industry, Nomi's campaign was designed to draw attention to the fact that most of the health insurance industry isn't doing all it can to cover customers, instead telling them to "go fund themselves."
The campaign launched during the 2022 HLTH conference in Las Vegas, where Nomi was the title sponsor and had a significant presence.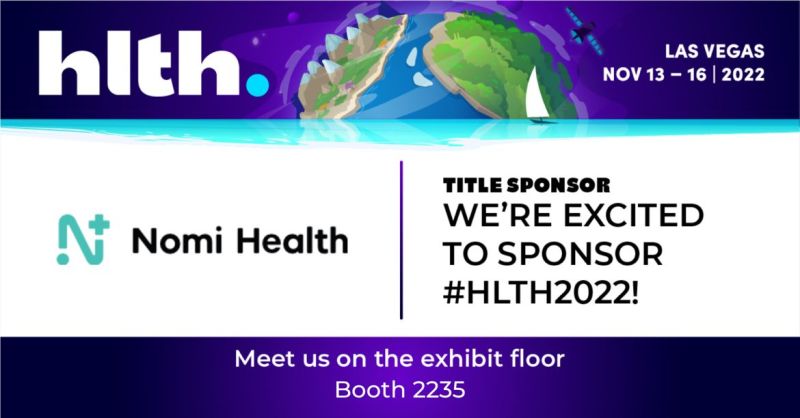 However, even the catchiest campaign will still fall flat if nobody knows about it. To ensure the campaign's success, Nomi's request to OBI was two-fold: Capture the attention of conference attendees, and then direct that attention to Nomi Health.
"Nomi is an ambitious client, looking to bring radical — and desperately needed — change to the healthcare industry," said Mary Ann O'Brien, OBI's founder and CEO. "We knew that in launching their Go Fund Yourself, America campaign, we needed to deliver an equally ambitious strategy to achieve their goals."
Working in tandem with our brand strategists, our performance marketing team knew the right strategy for Nomi's Go Fund Yourself, America campaign launch would be an immersive, surround-sound–style integrated media solution.
But before we get to the details of our campaign launch strategy, let's step back and explain exactly what we're talking about when we refer to integrated media.
What Is Integrated Media?
Integrated media uses a combination of different advertising tactics to deliver a consistent message, across platforms and mediums, to target audiences. An integrated media solution could entail using such tactics as out-of-home placements, paid search, broadcast, and other digital and traditional media formats.
This combination works to ensure that there is total coverage blanketing target audiences wherever they may be, allowing the broadest possible audience to encounter a brand's ads across a variety of channels. This comprehensive advertising approach serves to drive brand awareness and reinforce a given message through repeated consumer touch points.
Moving From Integrated Media Planning to Execution
Our performance marketing team took an approach that is known as a surround-sound paid media campaign. The theory behind this type of campaign is to send the message loudly and over all fronts, fully enveloping the target audience with the given message.
Our integrated media planners determined the idea mix of tactics would include digital out of home (DOOH), digital display, YouTube, and paid search ads across both Google and Bing leading up to and during HLTH 2022, with retargeting ads on LinkedIn and in digital display being served to conference attendees for two weeks following the event's conclusion.
Our goals with those tactics were to drive awareness of Nomi's presence at HLTH 2022, influence booth visits at the conference, and reinforce brand awareness following the event to continue generating leads for the brand.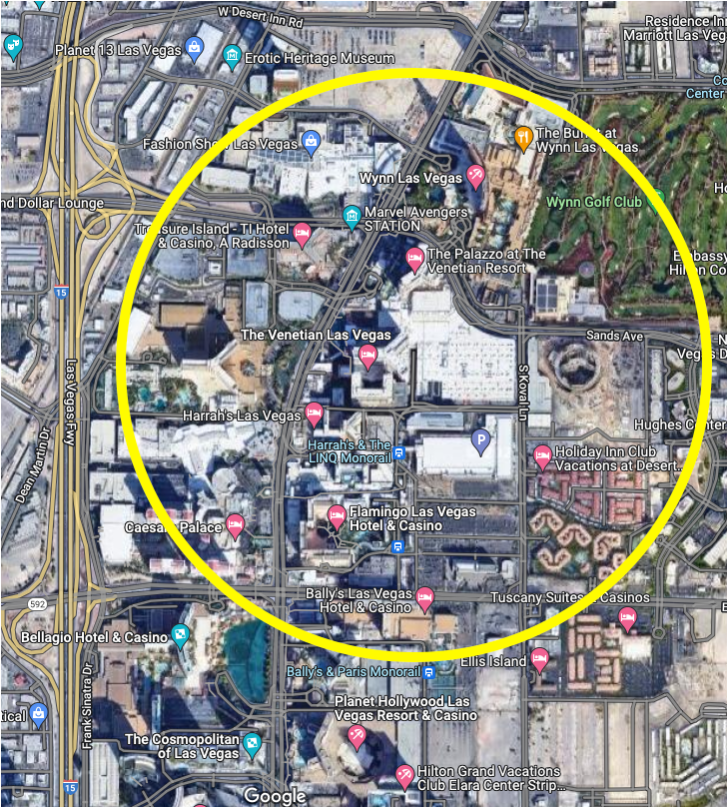 To ensure our ads were delivered to the right audience, and therefore delivered the greatest possible impact, OBI's media planners used specific audience targeting parameters. We geotargeted within a ¼-mile radius around The Venetian, the site of HLTH 2022, and DOOH placements. Additionally, we layered in employment industry targeting to exclude non-conference attendees to improve our ads' efficiency and built a retargeting audience for continued impact after the conference ended.
"For this particular message, we wanted to make sure we hit our target audience from the moment they left their plane to the moment they entered the HLTH conference," said Justin Eveloff, vice president of performance marketing at OBI. "Vegas is notoriously loud. By implementing our surround-sound strategy, we were able to cut through the noise and ensure that the message was heard by the right people."
And we cut through the noise literally.
One DOOH spot at Las Vegas' Harry Reid International Airport delivered Nomi's message, loud and clear, over the sounds of baggage claim.
"Having audio available for a DOOH placement is unique," Eveloff said. "Audio just adds another layer on top of the benefits DOOH placements have over traditional ads, like the ability to display video."
Because no one could know for sure which baggage claim carousel would be delivering conference attendees' luggage, ads were also placed throughout the entire airport. Keeping with the spirit of cutting through the noise, OBI opted for a complete takeover — displaying the message on every screen simultaneously.
With the airport covered, OBI's performance marketing team turned to areas near the conference venue itself. To capture the attention of all conference goers, we placed Nomi's message on the bLVd digital board, right across from The Venetian. In addition, those staying at The Venetian were able to see the placement from their rooms, constantly exposing the target audience to the message.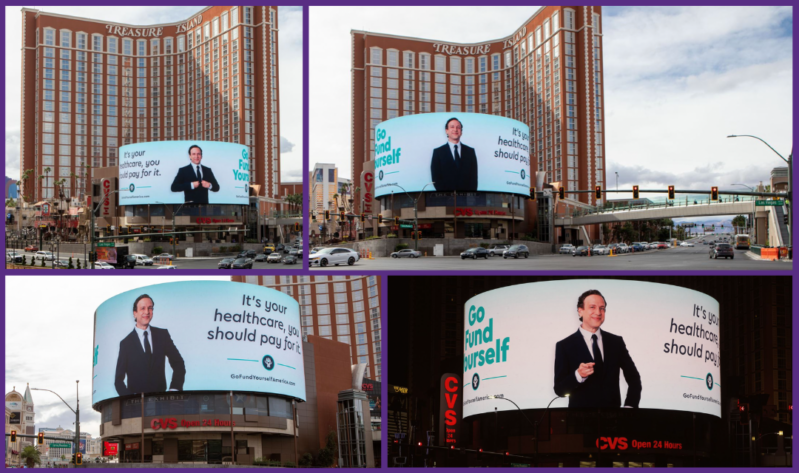 Delivering Results Through Our Surround Sound Solution
Following the conclusion of HLTH 2022, it's fair to say we accomplished our goals — and more — creating millions of impressions through use of our surround-sound paid media campaign.
In total, there were 106 DOOH placements, and by the end of the conference, they had generated over 12 million impressions across the conference venue and the airport.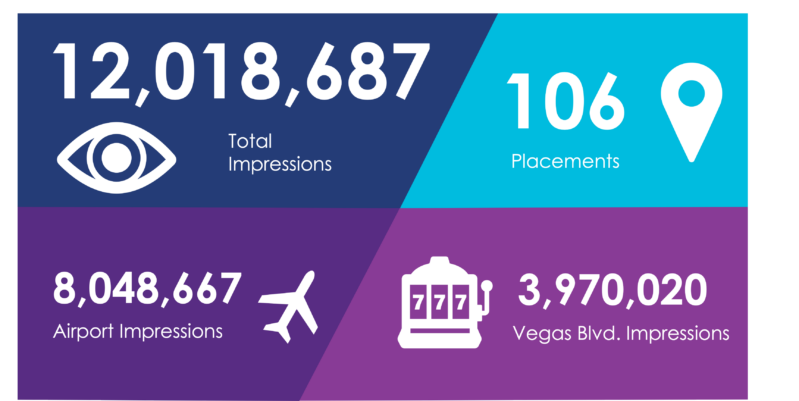 But you can't surround people with print and audio alone.
OBI's media buyers also implemented our integrated media solution by distributing digital ads directly to the target audience's devices. Again, by geo-targeting the conference venue and surrounding areas and layering in targeting for those in the medical industry, we ensured the majority of conference goers also received digital messaging that reinforced the message being simultaneously broadcast via DOOH.
In the period leading up to, during and immediately following the conference, our digital media tactics resulted in a further 650,000 impressions on top of those attributed to our DOOH ads, with a blended average CTR of 5.65% across all tactics.
And our efforts didn't stop there. Once the conference ended, the messaging continued. Each device that was tagged during the initial geo-targeting phase was once again delivering Nomi's message to the attendees, further reinforcing Nomi's brand awareness with its target audiences.
Over the subsequent two weeks, our retargeting ads delivered roughly an additional 2 million impressions, with tens of thousands of video views on YouTube. Launching immediately before HLTH 2022, Nomi's campaign landing page received over 12,000 page views and an 88% goal completion rate for site visitors.
As we monitored the buzz around the campaign, we also registered a lift to Nomi's brand across organic social media, with a 150% increase in mentions compared to the preceding period.
How Can Integrated Media Benefit Your Brand?
While Nomi's Go Fund Yourself, America is a truly unique campaign, the need for brands to cut through the clutter of their audience's everyday lives is universal. Every brand faces increasing competition, whether from direct competitors or just from distractions, and consumer loyalty to brands is harder to come by than in years past.
However, just because the marketing landscape has changed over the years doesn't mean you need to sit back and hope your target audiences will discover your brand.
In a cluttered digital environment, an integrated media solution may be just the strategy your brand needs to reach your target audiences with the right message, at the right time.
Ready to learn what an integrated media solution might look like for your brand? Connect with our integrated media planners now to start a conversation about how this approach can meet your advertising needs!
---